Return to Nav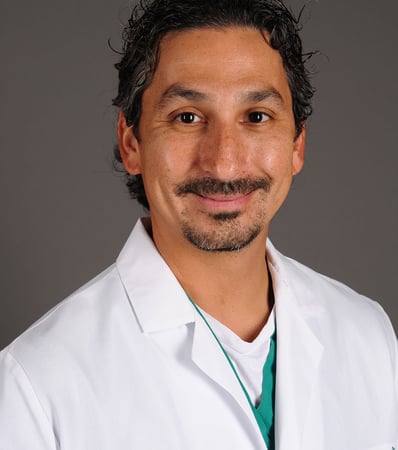 Daniel D. Guzman

, MD
Pediatric Emergency Medicine
Meet Dr. Daniel D. Guzman
As an emergency doctor whose own child has been admitted to Cook Children's for a serious illness, I've seen the emergency department in action from a patient family's point of view as well. I know how scary and emotional an experience it can be. Working in the emergency department, I also see many unfortunate incidents that affect so many lives forever. I understand that we can't protect our children from everything, but my passion is to educate as many families as possible to the everyday dangers that exist and how to reduce the risk to your children, whether it's accidental poisoning, water and firearm safety, or more general injury prevention.
When I'm not working in the emergency department, I'm working with communities and families to make a difference. In my free time, I enjoy spending as much time with my family as possible.
Services
Emergency care

Firearm safety

General injury prevention

Transport medicine
Affiliations
American Academy of Pediatrics,Cook Children's Physician Network
Education
Medical School:
Boston University School of Medicine
Residency:
Children's Medical Center of Dallas
Recognitions:
Service Award Winner Anthem Strong Families - Warrior Award for Firearm Safety Prevention
Patient Ratings
Is there anyone you would like to recognize or anything else you would like to say about your experience?