Return to Nav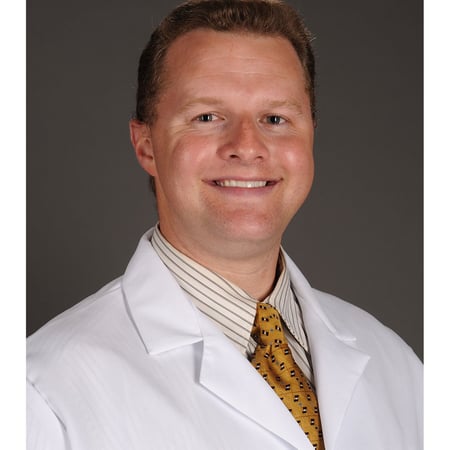 Dr. Eric E. Hopkins
1600 West Northwest Highway
US
Meet Dr. Eric E. Hopkins
Eric Hopkins, M.D., began his journey toward becoming a pediatrician as a child, going with his great uncle on his physician rounds in Lincoln, Nebraska. He marveled at how this man "made people feel better." As a teen, his own pediatrician encouraged him to volunteer at Texas Children'​s Hospital. He did, and at age 14 he logged 330 volunteer hours, the most ever recorded by a junior volunteer. The following year, he surpassed his previous record and logged over 480 volunteer hours. By 16 he was a patient care assistant cleaning rooms, doing anything he could and he loved it. He majored in chemistry in college and before attending medical school at The University of Texas Health & Sciences Center in San Antonio, he worked as a nurse and doctors assistant for eight years.
The mark of a great pediatrician is someone who truly cares about kids and works closely with parents to ensure that every child is as happy and healthy as possible. Eric Hopkins, M.D., knows that when a family chooses him as a pediatrician they're entrusting their child to his care. For Dr. Hopkins, the most important thing he can do is talk to, and listen his patients and their parents, letting them ask questions - and answering them. He's also known to tell a joke or two and make the kids (and moms and dads) laugh.
"In many cases, you're going to be with the family for 18 years, and that's an honor. To see the changes is wonderful. You have such an influence. You become a member of each family."
Dr. Hopkins lives with his wife and two children. He has a passion for sports cars, enjoys listening to classic rock, biking, gardening with his wife and kung fu.
Services
Acute illnesses

ADHD management

Chronic condition management

Developmental problems

Disease prevention

Flu shots

Hearing screens

Injury treatment

Obesity and weight management

Vision screens

Patient and parent education

School and sports physicals

Vaccines and immunizations

Well checks​​
Affiliations
Cook Children's Physician Network
Education
Medical School:
The University of Texas Health & Sciences Center in San Antonio,San Antonio,TX
Board Certifications:
American Board of Pediatrics
Patient Ratings
Is there anyone you would like to recognize or anything else you would like to say about your experience?