Return to Nav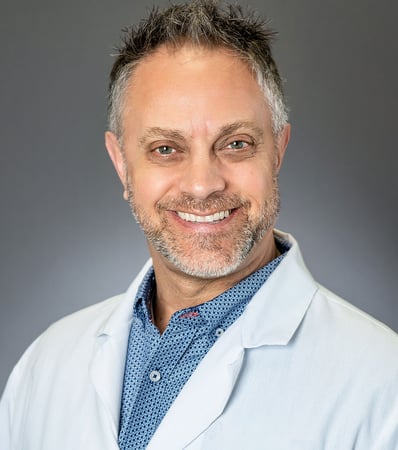 William Paruolo

, MD
Pediatrician
Accepting patients ages 0-3
Meet Dr. William Paruolo
Dr. Paruolo has been a pediatrician for nearly 25 years. He has loved every single day of it and has never regretted it once. Some people say he was born to be a pediatrician...others say it is more that he has the same sense of humor as most of his patients. Either way, this is the only thing that he has ever wanted to do, and has been lucky enough to be able to do so.
He went to Baylor University where he attained his BS in Biology. He then went on to University of Texas Health Science Center at Houston Medical School, and after did his residency at Children's Hospital of Oklahoma City for the University of Oklahoma.
The simple reason that Bill is a pediatrician is that he loves children and just wants to help. He wants to help them and he wants to help the parents navigate through raising their children. He likes to joke to the parents of his patients that he will help with everything about raising their child short of changing their diapers. (And he has even done that on occasion, but let's not make that an expectation!)
While not in the office playing with the kiddos, he is at home with his beautiful wife and however many of his children are still at home (he has six in various stages of career, college and grade school! Perhaps that's why he spends so much time at the office?) He loves spending time with his family on vacations to the mountains, or staying home dreaming that he was in the mountains. Reading, hiking and fishing are his hobbies.
Services
Acute illnesses

ADHD management

Chronic condition management

Developmental problems

Flu shots

Hearing screens

Injury treatment

Obesity and weight management

Vision screens

Patient and parent education

School and sports physicals

Vaccines and immunizations

Well checks​​
Affiliations
Cook Children's Physician Network
Education
Medical School:
University of Texas at Houston Medical School - Houston, TX
Residency:
Children's Hospital of Oklahoma - Oklahoma City, OK
Board Certifications:
American Board of Pediatrics