Hyperinsulinism Center
Learning that one of the world's most respected congenital hyperinsulinism centers is right here at Cook Children's can be a life-saving moment. Congenital hyperinsulinism is the most common cause of hypoglycemia (low blood sugar) in infants more than 3 days old, as well as children. If this rare, and often severe, genetic disorder is not treated, these children are at risk for seizures or even permanent brain damage. Finding the right care is very important in preventing irreversible damage and improving quality of life.
Center of Excellence
Cook Children's Hyperinsulinism Center is proud to be one of six Centers of Excellence in the world designated by Congenital Hyperinsulinism International. We are proud to be among the first to receive this designation. As a comprehensive care center, our multi-disciplinary team of health professionals provides the highest level of care to congenital hyperinsulinism patients and their families. As an elite recipient of this award, we will continue to participate in the latest hyperinsulinism research to help improve the lives of patients and their families diagnosed with this rare condition.
One of the first programs in the nation, Cook Children's Hyperinsulinism Center uses a specialized team approach to treat hyperinsulinism (HI). Hyperinsulinism affects many areas of the body, so to truly treat every aspect of HI each child is seen by top physicians, nurses, researchers and specialists in the field. These medical professionals have spent additional years of intense study and have dedicated their practice to focusing on HI. That means your child has access to the best care available. It is this level of treatment that has helped earn our program a distinguished international reputation for extraordinary care and achieving positive results.
A new surgery at Cook Children's Medical Center is offering a cure for babies born with HI, a rare disorder of the pancreas.
Why choose Cook Children's Hyperinsulinism Center?
Cook Children's offers one of only 2 full-service congenital HI centers in the U.S. This is important because it means that the families who come to Cook Children's can trust the expertise of our staff.
Our center is led by Paul Thornton, M.D., one the most recognized and respected HI specialists here and around the world.
World-class Hyperinsulinism Center
When your child is sick, you want the very best care available. Cook Children's congenital hyperinsulinism program is recognized for its advanced treatments and research, and its commitment to quality and safety. In addition to being cared for by one of the world's most recognized hyperinsulinism teams, your child will be connected to an entire network of specialists and an award winning medical center.
| | |
| --- | --- |
| | "We go above and beyond by providing a huge amount of knowledge and support to families." – Paul Thornton, M.D. |
Neonatal intensive care
Most symptoms of hyperinsulinism appear within the first few hours or days after a baby is born. Our Level IV NICU means that Cook Children's provides the highest possible level of care for the smallest preemies and most medically fragile newborns and infants. Our NICU is divided into five pods, each with 20 single room suites so that you can stay with your baby in a quiet, restful setting that focuses on family-centered care. Newborns admitted with hyperinsulinism are cared for in our dedicated pod with access to the most current medical technology, a full team of physicians, nurses and specialists who are recognized around the world for their specific expertise in hyperinsulinism. You also have the comfort of knowing that your baby is receiving award-winning treatment around the clock in a Level IV NICU with specialized treatments, surgeries and services available at only a handful of NICUs worldwide.
Children with rare insulinomas
In addition to newborns, we are a referral center for older children with very rare (1 per million) insulinomas (insulin secreting tumors of the pancreas). In our highly advanced interventional radiology suite, tumors can be localized by performing pancreatic arterial calcium stimulation tests. So far, we are 100 percent accurate in localizing the tumors and removing them and we have cured the patients and eliminated the risk of diabetes.
Testing, diagnosis and advanced medicine
Our HI Center includes testing and diagnosis, surgery and disease management through a combination of medication, diet and physical and occupational therapy. Because many of our young patients will need a lifetime of care for their hypoglycemia, we also provide ongoing training for parents, caregivers, including your child's pediatrician and/or your family physician, and patients to help manage the disease through the many stages and changes in the child's life.
Whether it's intensive care for a baby who is hours old, preparing a child for surgery or providing ongoing support well into young adulthood, you can trust that when it comes to treatment at Cook Children's, we have one focus: your child.
Congenital hyperinsulinism is a rare condition that interferes with the body's ability to regulate insulin. In a healthy child a hormone called insulin controls the level of glucose (a type of sugar) in the blood. Insulin is made by the beta cells of the pancreas and released into the blood when the glucose level goes up, such as during eating. Insulin is released to keep glucose levels even and to help glucose enter the body's cells, where it can be used for energy or stored for future use. Once the blood glucose levels out, the pancreas stops producing insulin until it is needed again.
In a child with hyperinsulinism, the pancreas produces too much insulin. This may cause a medical condition called hypoglycemia, which means low blood sugar. Those with hyperinsulinism often develop an extremely serious form of hypoglycemia that prevents the brain from receiving two very important fuels:
Glucose – When you eat, your body turns the food into a sugar called glucose. Like gas for a car, glucose provides fuel for your cells. How does it get to the cells? It's carried to them by the bloodstream. The hormone insulin helps the glucose get to the cells, so it can be used for energy.
Ketones – When the body can't use glucose for energy, it uses fat instead. When fats are broken down for energy, chemicals called ketones appear in the blood and urine. This can occur when not enough food has been eaten to provide glucose for energy, or it can occur in diabetes, when the body can't use glucose normally.
Only about one in 25,000 to 50,000 children are born with HI each year. Hyperinsulinism is genetic, and there are many different types. Depending on the type of hyperinsulinism your child has, symptoms may be present at birth or may not appear until later. Some forms are temporary and go away on their own. Others may require surgery, and some will need treatment for a lifetime. Fortunately, most of the long-term forms become easier to treat as your child gets older.
Since opening our Congenital Hyperinsulinism Center in 2010, we've evaluated and treated more than 150 children with hypoglycemia, from unknown causes to recurrent hypoglycemia due to hyperinsulinism. We're the only specialized HI center in the south and one of only a few in the world.
The Hyperinsulinism Center at Cook Children's is here for any child, from newborns to young adults, diagnosed with or suspected of having any form of hyperinsulinism. Families come to us from all across the U.S. and internationally because they know their child will receive the most advanced care available, in a family-friendly environment.
From the birth of our program, our research and advanced treatment programs continue to grow, so do our patients, like Ty and Caroline. See Ty's and Caroline's story here and learn more about how Cook Children's is making a difference in the lives of HI patients and their families through treatment, education and ongoing support.
Children who are newly diagnosed with hyperinsulinism are admitted to Cook Children's Medical Center to receive a comprehensive medical evaluation. Depending on the type of hyperinsulinism and the treatment plan, the initial admission is 2 to 6 weeks.
Starting from day one, our team will help you fully understand your child's condition and, if ongoing care is required at home, we'll teach you how to take care of your child while you're here, so you'll have the skills necessary to manage the disease in your daily life. After leaving the medical center, routine follow-up care will continue on an outpatient basis. If you've traveled a long distance to receive care, we'll work with your local endocrinologist both during and after your stay to help ensure the very best outcomes for your little one.
There are many genetic forms of congenital HI with more being discovered each year. Early identification and treatment of these genetic forms of HI is critical to preventing serious complications, such as brain damage. We treat all forms of this rare disease, including:
KATP-HI – the most common and severe form of HI. There are actually two types:

Diffuse congenital hyperinsulinism (DiCHI).
Focal congenital hyperinsulinism (FoCHI)

Glutamate dehydrogenase hyperinsulinism (GDH-HI)
Glucokinase hyperinsulinism
Short-chain 3-hydroxyacyl-CoA dehydrogenase hyperinsulinism (SCHAD-HI)
Insulinomas (insulin secreting tumors of the pancreas)
Transient neonatal hyperinsulinism
Nissen fundoplication induced hypoglycemia
SCHAD
INS RECEPT
MCT1
HNF4 alpha
HNF1 alpha
Hexokinase
UCP1
If your child has been referred to Cook Children's Hyperinsulinism Center with a diagnosis or suspected diagnosis of congenital hyperinsulinism, you're no doubt scared and nervous. Knowing what to expect can help to make things a little easier.
Step one
Prior to your arrival, your doctors will talk with our doctors and you'll be given step-by-step instructions for your arrival. If your child is critically ill, a transport may be arranged by the medical staff to bring your baby to Cook Children's. In most cases, one parent will be able to ride along in the transport vehicle. Depending on your distance from our medical center, your child may be transported by ambulance, helicopter, plane or jet.
To help make your admittance to the medical center go as smoothly as possible, our insurance, finance and social services teams will work with you to pre-admit your child and secure the necessary insurance approvals.
Our goal is to ensure that your focus can remain on the one thing that matters most ... your child.
Step two
From the moment you arrive at our medical center we'll begin working with you so that you have the skills and confidence necessary to care for your child. You'll meet with our HI team and we'll review your child's medical records and discuss what has happened to you and your baby prior to your arrival. We'll confirm your child's HI diagnosis and perform genetic tests to find the cause of your baby's HI.
Because Cook Children's is at the leading edge of clinical research in HI, we'll offer your baby the opportunity to participate in our research studies. This may include our 18F DOPA investigational drug study as well as database, genetic and neurological outcome studies. Participation in our research studies is completely voluntary. You'll receive the same quality care from Cook Children's whether your child takes part in these studies or not. Our number one goal is to create a successful plan to get you and your baby home with a safe and manageable treatment program.
The average length of stay at our medical center during your child's first admission is approximately 2 to 6 weeks, depending on the type of HI he or she has, the severity of the condition and the need for surgical management. Throughout the diagnosis and treatment process, your child and family will receive support from our staff and our parent support group.
Step three
Once a treatment program is established for your child's HI, we'll prepare you to go home. Preparation includes patient education, such as how to give your child his or her medication, proper use and cleaning of equipment and a written long-term care plan. Finally, before you're discharged from the medical center we'll allow you to care for your child with minimal help from our nursing team. This last step ensures that you understand all aspects of your child's care and will be able to safely and comfortably care your child at home.
Of course, when you do go home, you'll still have continued support. Our nurse educators and board certified physicians are available 24 hours a day to support your child's needs. You can call 682-885-7960 or email HICenter@cookchildrens.org if you have any questions or concerns.
A cure for Kylinn
A new surgery changed the future of one baby, and it's creating hope for many more born with a rare form of hyperinsulinism.
A pioneer in the field of hypoglycemia and hyperinsulinism, Paul Thornton, M.D. is once again leading the way into advanced research and new treatments.
Thanks to Dr. Thornton's guidance, the expertise of his team and the commitment of our leadership, Cook Children's Hyperinsulinism Center offers state-of-the-art technology, the very latest in advanced medical treatments, life-changing surgeries, and even cures. We also provide the very best care available to patients and families facing a diagnosis of congenital hyperinsulinism.
And it's care that goes well beyond our walls. As an Endowed Chair, Dr. Thornton continues to break new ground in HI treatment through research and teaching that benefits patients here at Cook Children's, across the nation and around the globe.
18F DOPA/PET-CT imaging is more than a breakthrough research study in congenital hyperinsulinism, it's a treatment that is saving lives and, in many cases, even curing some children with certain forms of hyperinsulinism. Cook Children's is the only facility in the south and the second in the country to use 18F DOPA—an investigational new drug—in combination with a PET-CT scan to diagnose focal lesions in children with congenital hyperinsulinism.
The 18F DOPA/PET-CT scan offers the fastest available testing, allowing your baby to go to surgery right away. Because the PET-CT scan provides a map to guide the surgeon to the focal point, the lesion can be targeted and removed with accuracy so precise, in most cases, your baby can be cured.
Learn more about Dr. Thornton's research
Thanks to this research study, the length of stay for HI patients is shortened and the risk of diabetes is greatly reduced, and maybe even eliminated. This means that we can get more children home with fewer complications—making childhood what it should be, simple.
Although the challenges are great as we strive to treat more children across the country and internationally, provide complex care and expand our clinical and research programs, we're ready. It's a task we accept with pride.
We're excited to share information about our outcomes with you.
Keeping Our Promise: Melody's Cure - Hyperinsulinism at Cook Children's - Centennial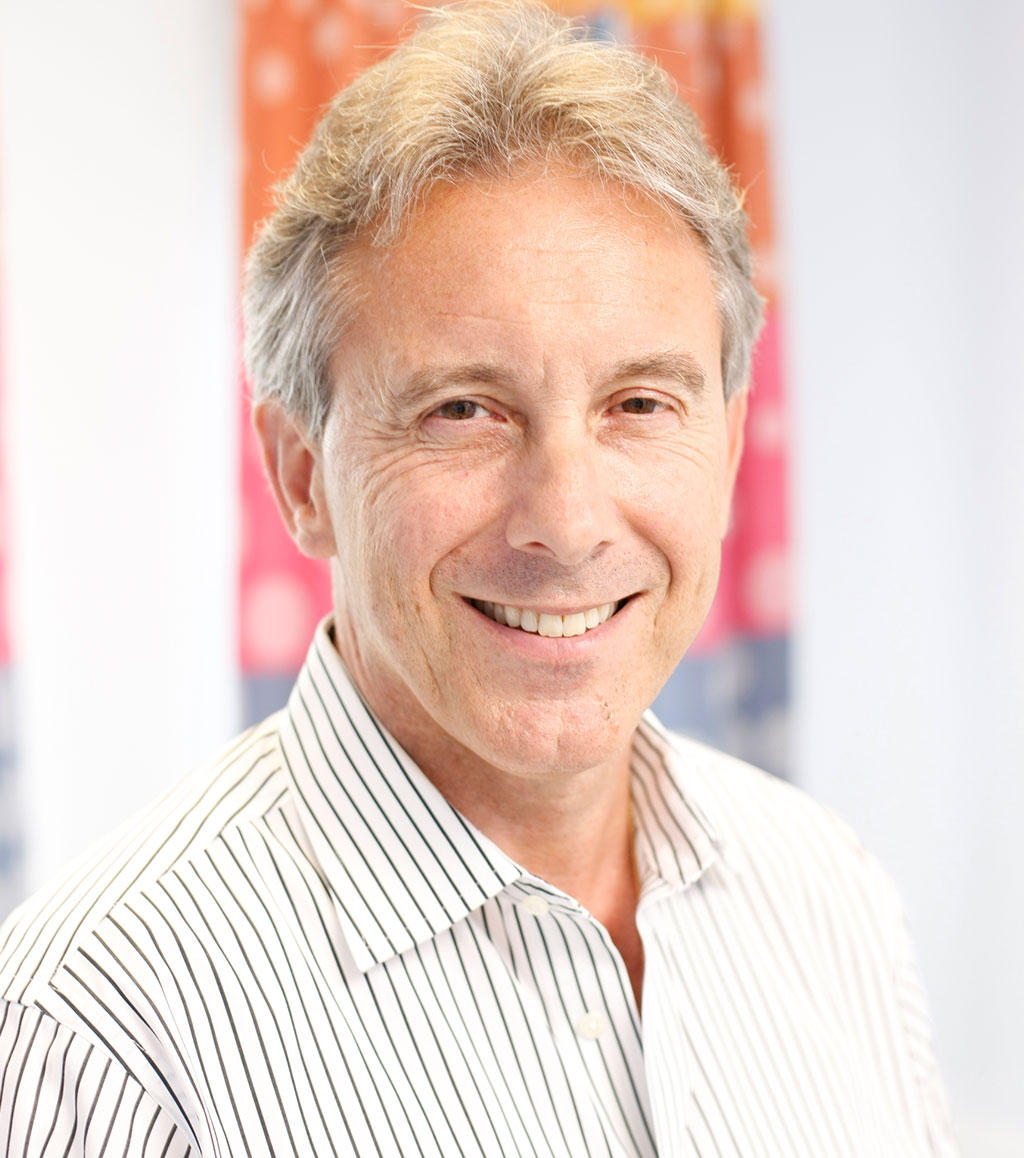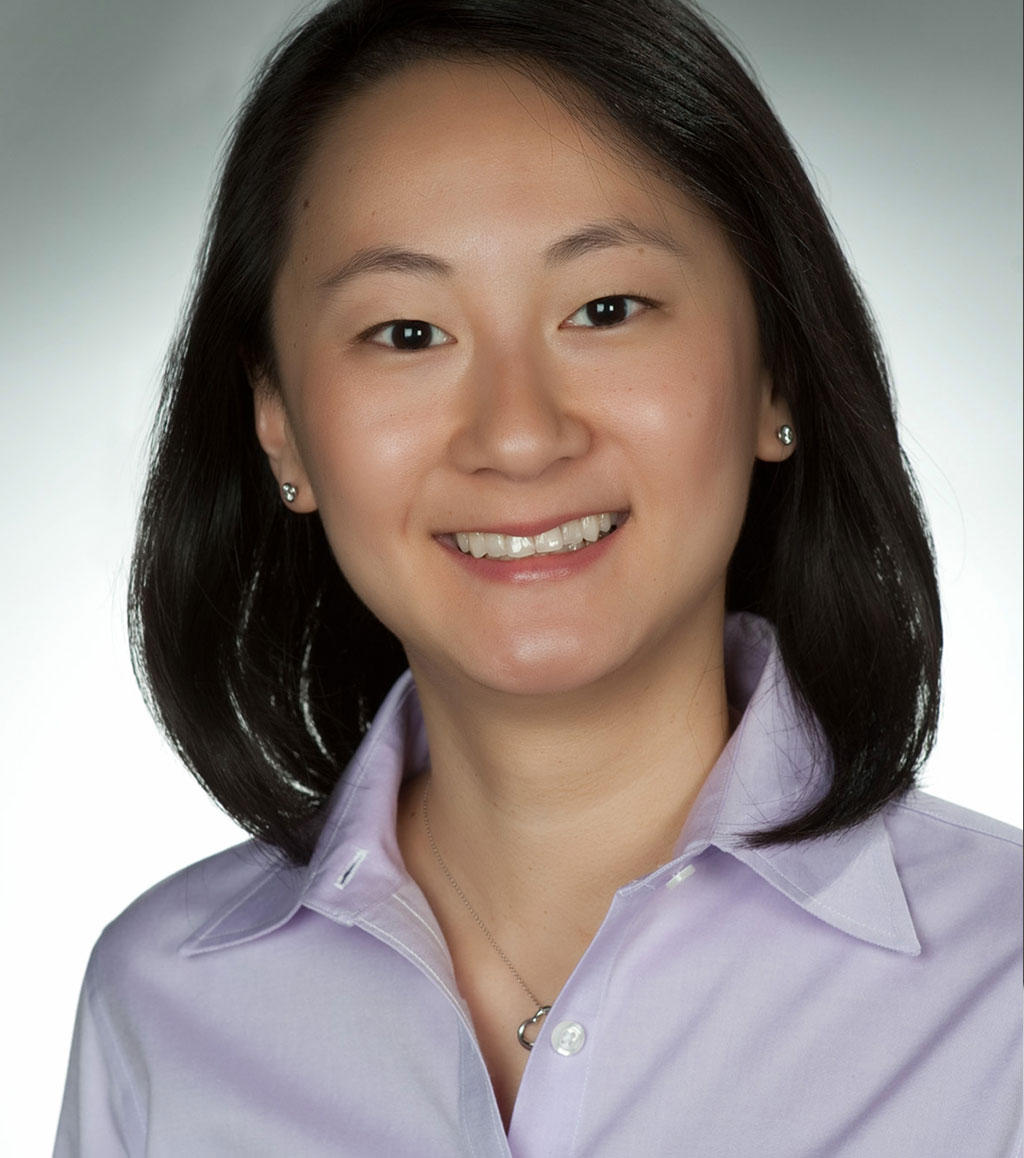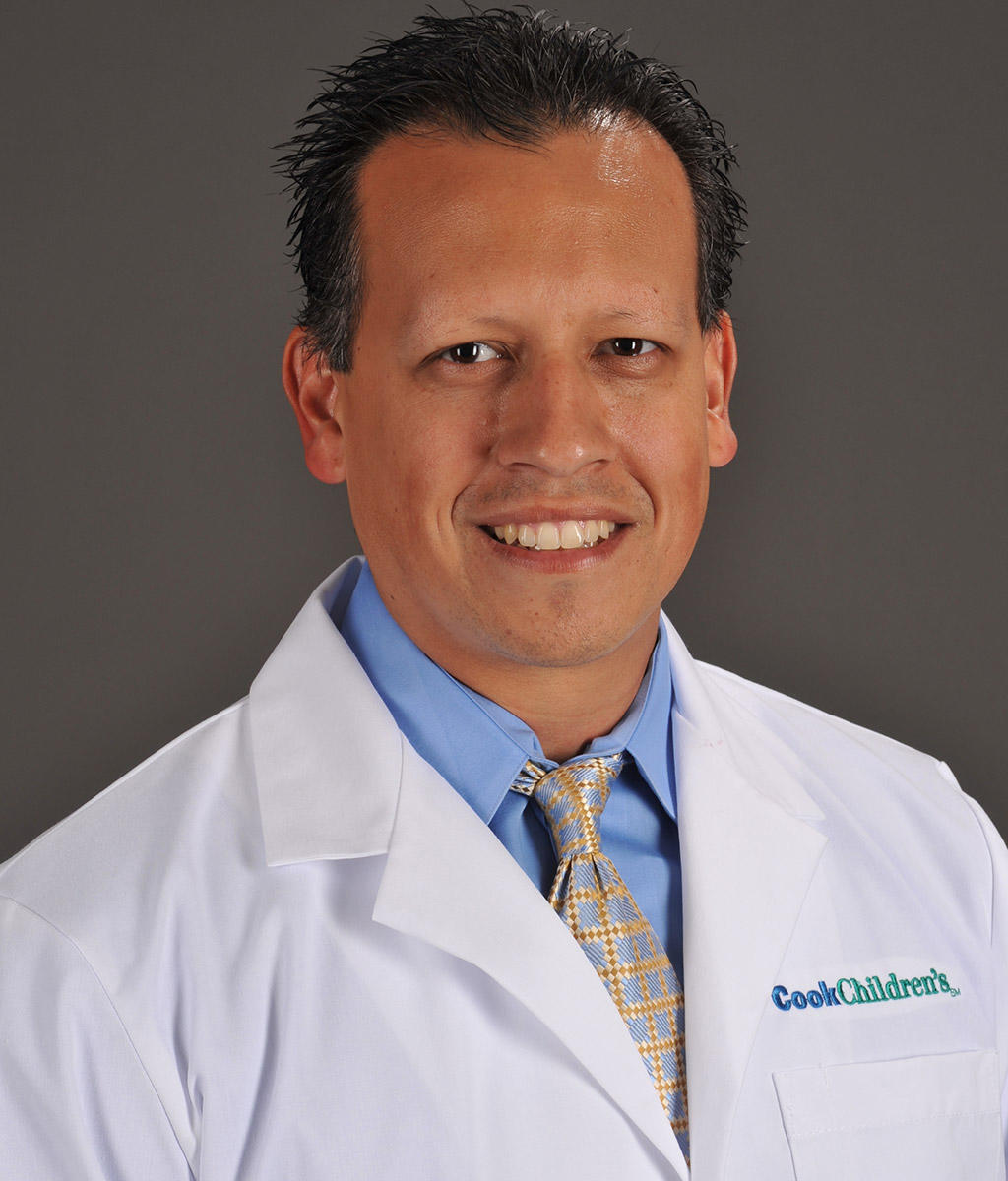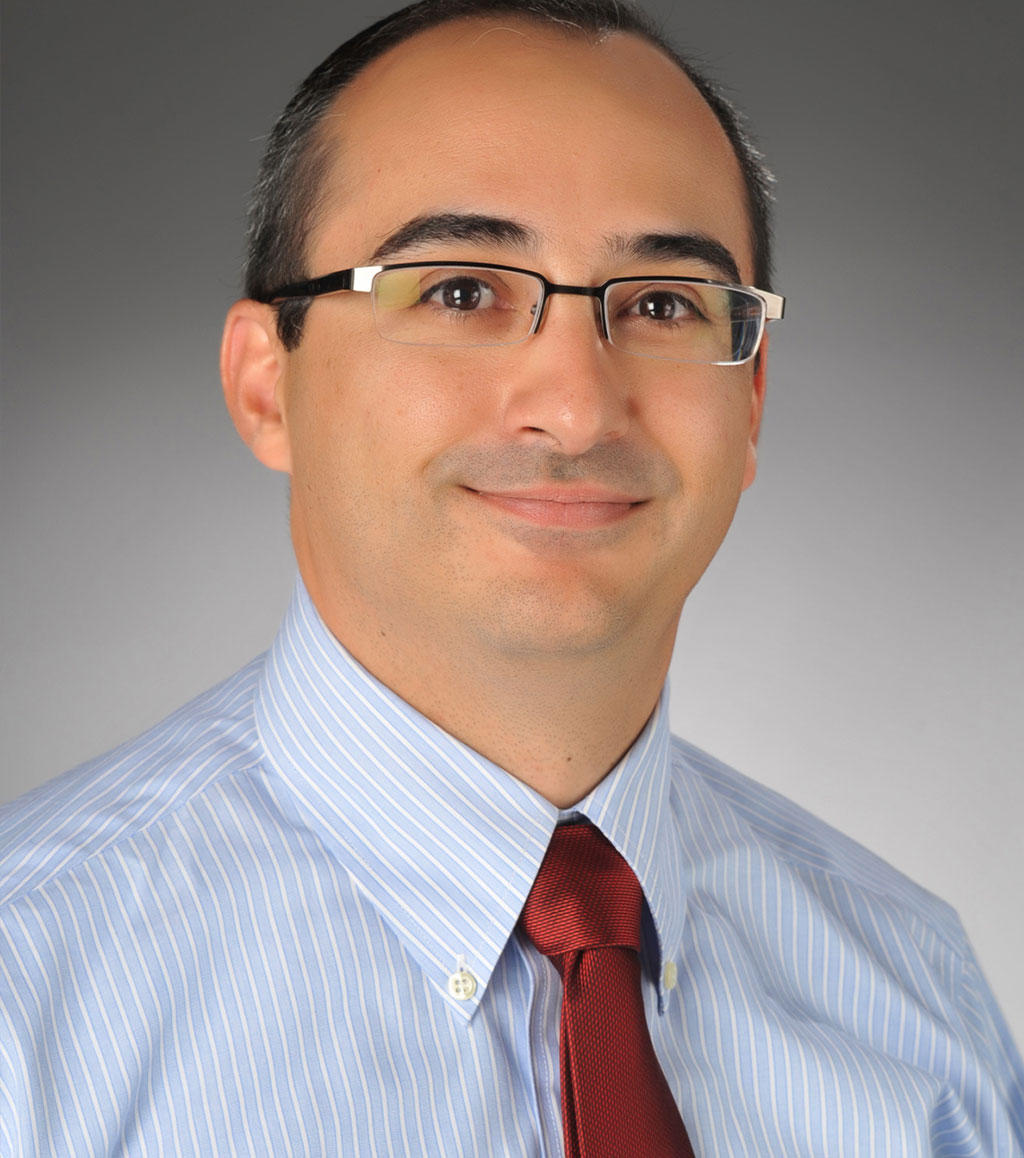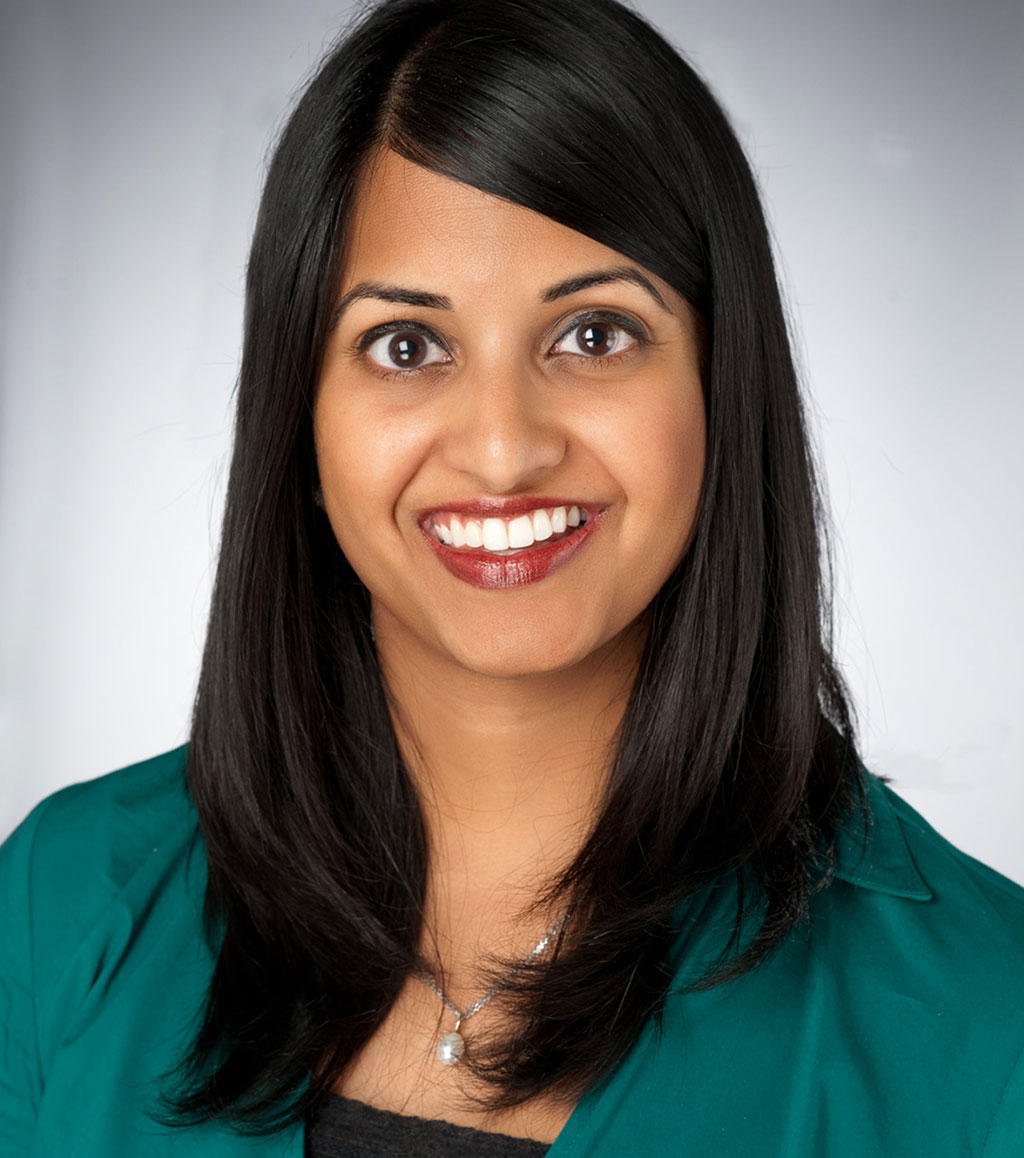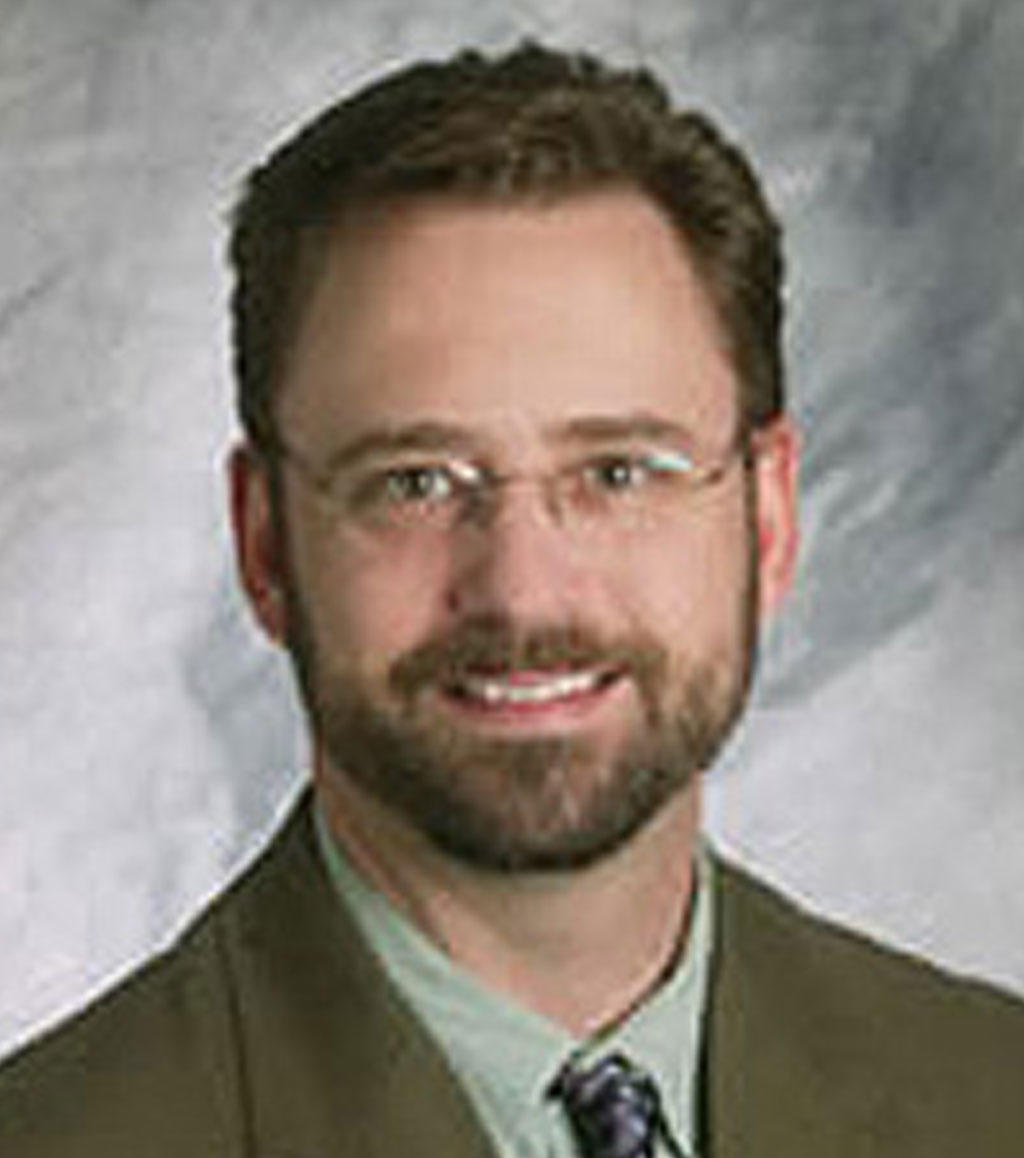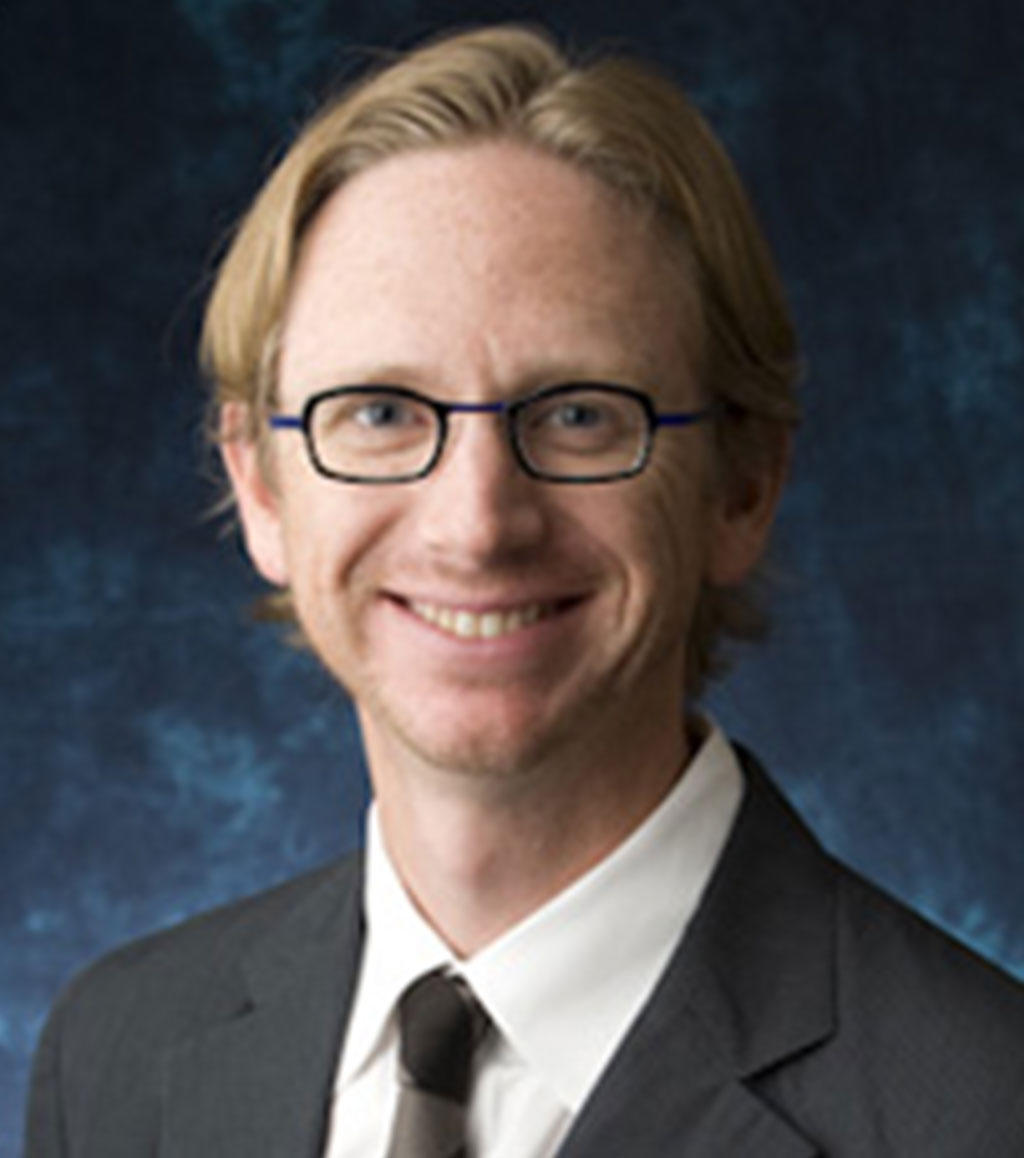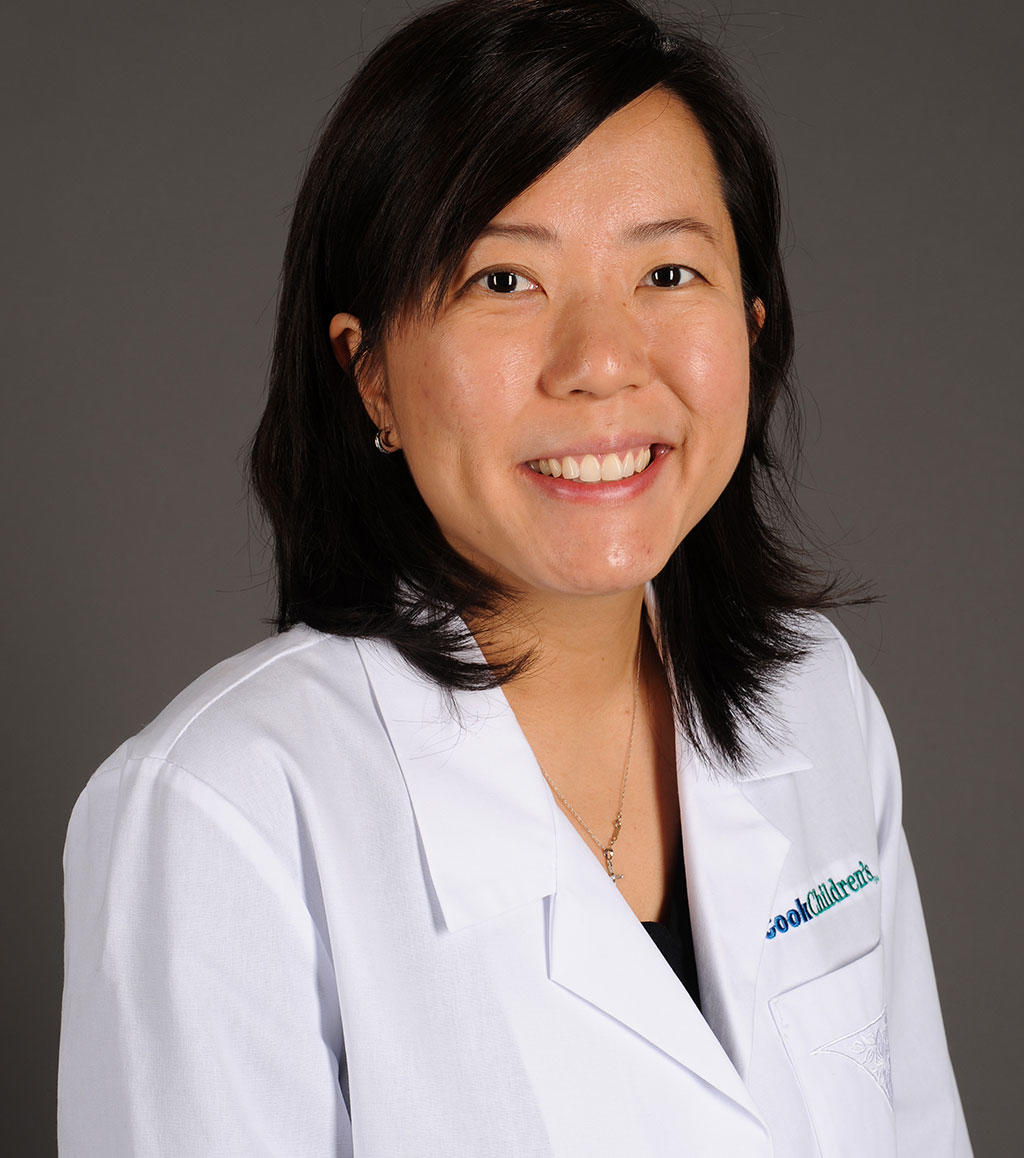 Lisa Truong
CPNP

Teresa Bartnicki, LPC
Clinical therapist

Deborah Rafferty
Research project coordinator

Cris Hinojosa, MSW
Social worker

Minali Patel
Pharm D

Kathy O'Bryan, MS, RD, LD
Registered dietitian

Kaitlyn Miller
Registered nurse
Our goal is to provide the most recent technology and best quality of care for babies and children with congenital HI, while providing support and information to their families. Central to this is our special team of doctors that include pediatric endocrinologists, surgeons, neurologists, neonatologists, gastroenterologists, pathologists and radiologists. We also have an HI nurse, nutritionist, social worker, psychologist, Child Life specialists and feeding and speech therapists. When you bring your child to Cook Children's, you'll find much more than a medical team, you'll find a family of people who care about the most important thing in the world, your child.
A Phase 2 Study to Evaluate the Safety, Efficacy, and Pharmacokinetics of SPR001 (Tildacerfont) in Children Aged 2 to 17 Years with Congenital Adrenal Hyperplasia

Primary Investigator: Thornton MD, Paul Stephen

IRB ID: 2021-078 (OPEN)

A phase 3, multicenter, randomized, double-blind, placebo-controlled study to assess the efficacy and safety of 400 mg twice a day oral ladarixin in patients with new-onset type 1 diabetes and a low residual ß-cell function at baseline.

Primary Investigator: Thornton MD, Paul Stephen

IRB ID: 2021-023 (OPEN)

A phase 3, single-arm open label trial to assess the efficacy, safety, PK and PD of dasiglucagon when administered as a rescue therapy for severe hypoglycemia in children with T1D

Primary Investigator: Thornton MD, Paul Stephen

IRB ID: 2022-048 (OPEN)

A Randomized, Double-Blind, Placebo-Controlled Study to Evaluate the Efficacy and Safety of SPR001 (Tildacerfont) in Reducing Supraphysiologic Glucocorticoid Use in Adult Subjects with Classic Congenital Adrenal Hyperplasia"

Primary Investigator: Thornton MD, Paul Stephen

IRB ID: 2020-039 (OPEN)

A Randomized, Double-Blind, Placebo-Controlled, Dose-Ranging Study to Evaluate the Efficacy and Safety of SPR001 (Tildacerfont) in Adult Subjects with Classic Congenital Adrenal Hyperplasia

Primary Investigator: Thornton MD, Paul Stephen

IRB ID: 2020-038 (OPEN)

An Open-label, Single Arm, Multicenter, Phase III Study on the Efficacy, Safety, and Pharmacokinetics of FP-001 42 mg Controlled Release in Patients with Central (Gonadotropin-Dependent) Precocious Puberty

Primary Investigator: Radack MD, Jill Goldfarb

IRB ID: 2022-114 (OPEN)

ASND0034: A Multicenter, Phase 2, Randomized, Open-label, Active-controlled, Parallel Group Clinical Trial to Investigate the Safety, Tolerability, and Efficacy of Different Dose Levels of Once-weekly Lonapegsomatropin Compared to Daily Somatropin in Prepubertal Individuals with Turner Syndrome

Primary Investigator: Thornton MD, Paul Stephen

IRB ID: 2022-097 (OPEN)

CHART: Congenital Hyperinsulinism: A Retrospective Longitudinal Study

Primary Investigator:

IRB ID: 2021-079 (OPEN)

Hormone Replacement Therapy in Infants with Congenital Hypothyroidism (CH): A Randomized Comparative Study Between Liquid and Tablet Formulations of Levothyroxine

Primary Investigator: Thornton MD, Paul Stephen

IRB ID: 2021-067 (OPEN)

Hyperinsulinism Center Registry for Research and Quality Data Collection

Primary Investigator: Thornton MD, Paul Stephen

IRB ID: 2011-183 (OPEN)

Open label Phase 3 study is to investigate the efficacy and safety of Setrusumab versus bisphosphonate in pediatric subjects between the ages of 2 to <5 years of age with OI Types I, III, and IV.

Primary Investigator: Steelman MD, Joel

IRB ID: Ultragenyx_UX143-CL314 (Cosmic)_Steelman (OPEN)

The Use of Fluorodopa 18F Positron Emission Tomography Combined with Computed Tomography in Congenital Hyperinsulinism

Primary Investigator: Thornton MD, Paul Stephen

IRB ID: 2012-060 (OPEN)
Garg PK, Putegnat B, Truong L, et al. Visual interpretation, not SUV ratios, is the ideal method to interpret 18F-DOPA PET scans to aid in the cure of patients with focal congenital hyperinsulinism. PLoS One. 2020;15(10):e0241243. Published 2020 Oct 27. DOI: 10.1371/journal.pone.0241243
https://pubmed.ncbi.nlm.nih.gov/33108363/
Kathryn White 1, Lisa Truong 2, Kimberly Aaron 3, Nasir Mushtaq 4, Paul S Thornton 2 The Incidence and Etiology of Previously Undiagnosed Hypoglycemic Disorders in the Emergency Department
PMID: 30365409
DOI: 10.1097/PEC.0000000000001634
https://pubmed.ncbi.nlm.nih.gov/30365409/
Paul Thornton 1, Lisa Truong 1, Courtney Reynolds 2 3, Tyler Hamby 4, Jonathan Nedrelow 5 Rate of Serious Adverse Events Associated with Diazoxide Treatment of Patients with Hyperinsulinism
PMID: 30889588
DOI: 10.1159/000497458
https://pubmed.ncbi.nlm.nih.gov/30889588/
Paul S Thornton 1, Charles A Stanley 2, Diva D De Leon 2, Deborah Harris 3, Morey W Haymond 4, Khalid Hussain 5, Lynne L Levitsky 6, Mohammad H Murad 7, Paul J Rozance 8, Rebecca A Simmons 9, Mark A Sperling 10, David A Weinstein 11, Neil H White 12, Joseph I Wolfsdorf 13, Pediatric Endocrine Society Recommendations from the Pediatric Endocrine Society for Evaluation and Management of Persistent Hypoglycemia in Neonates, Infants, and Children
PMID: 25957977
DOI: 10.1016/j.jpeds.2015.03.057
https://pubmed.ncbi.nlm.nih.gov/25957977/
Pradeep K Garg 1, Stephen J Lokitz 1, Lisa Truong 2, Burton Putegnat 2, Courtney Reynolds 2, Larry Rodriguez 2, Rachid Nazih 1, Jonathan Nedrelow 2, Miguel de la Guardia 2, John K Uffman 2, Sudha Garg 1, Paul S Thornton 2 Pancreatic uptake and radiation dosimetry of 6-[18F]fluoro-L-DOPA from PET imaging studies in infants with congenital hyperinsulinism
PMID: 29117181
PMCID: PMC5695579
DOI: 10.1371/journal.pone.0186340
https://pubmed.ncbi.nlm.nih.gov/29117181/
Kai Lee Yap 1 2, Amy E Knight Johnson 1, David Fischer 1, Priscilla Kandikatla 1, Jacea Deml 1, Viswateja Nelakuditi 1, Sara Halbach 1, George S Jeha 3, Lindsay C Burrage 4, Olaf Bodamer 5, Valeria C Benavides 6, Andrea M Lewis 4, Sian Ellard 7, Pratik Shah 8, Declan Cody 9, Alejandro Diaz 10, Aishwarya Devarajan 5, Lisa Truong 11, Siri Atma W Greeley 12, Diva D De Leon 13, Andrew C Edmondson 14, Soma Das 1, Paul Thornton 11, Darrel Waggoner 1, Daniela Del Gaudio 15 Correction: "Congenital hyperinsulinism as the presenting feature of Kabuki syndrome: clinical and molecular characterization of 10 affected individuals"
PMID: 30097611
DOI: 10.1038/s41436-018-0126-1
https://pubmed.ncbi.nlm.nih.gov/30097611/
Ann W McMahon 1, Gerold T Wharton 1, Paul Thornton 2, Diva D De Leon 3 Octreotide use and safety in infants with hyperinsulinism
PMID: 27910218
PMCID: PMC5286465
DOI: 10.1002/pds.4144
https://pubmed.ncbi.nlm.nih.gov/27910218/
Preneet Cheema Brar 1, Ryan Heksch 2, Kristina Cossen 3, Diva D De Leon 4, Manmohan K Kamboj 5, Seth D Marks 6, Bess A Marshall 7, Ryan Miller 8, Laura Page 9, Takara Stanley 10, Deborah Mitchell 10, Paul Thornton 11 Management and Appropriate Use of Diazoxide in Infants and Children with Hyperinsulinism
PMID: 32810255
DOI: 10.1210/clinem/dgaa543
https://pubmed.ncbi.nlm.nih.gov/32810255/
Ana Paola De Cosio 1, Paul Thornton 2 Current and Emerging Agents for the Treatment of Hypoglycemia in Patients with Congenital Hyperinsulinism
PMID: 31218604
DOI: 10.1007/s40272-019-00334-w
https://pubmed.ncbi.nlm.nih.gov/31218604/
When you choose one of the leading hyperinsulinism programs available today for your new baby, you expect a world-class health care center with advanced neonatal intensive care. That's exactly what you'll find here.
Cook Children's is a level IV NICU, which means we offer the highest level of NICU care possible. We're able to provide care for the smallest preemies and medically fragile newborn babies, as well as provide special treatments, surgeries and services available at only a handful of NICUs nationwide.
Our single room settings are part of our advanced care. Studies show that premature and critically ill infants who are cared for in a single room setting have better long-term outcomes. These tiny patients are shown to grow better, and go home quicker. Cook Children's NICU is currently the largest of its kind in the nation, and one of the few that can accommodate twins, triplets, and even quads in a single room. So even if you're expecting multiples who will need specialized medical attention, your babies won't be separated and you won't have to leave their sides.
Having a tiny new baby with a serious illness is complicated enough. Having the top specialists taking care of your baby in one of the nation's leading NICUs can help make things a little simpler. When it comes to caring for newborns with hyperinsulinism, Cook Children's NICU is a special place. We have a dedicated NICU unit for babies with hyperinsulinism. The unit is equipped with the most advanced technology and a highly skilled medical team who specialize in hyperinsulinism, newborns and endocrinology.
Learn more about how our NICU helps to improve your baby's outcomes
Cook Children's is supported by one of the largest pediatric transport programs in the nation. More than 2,400 children are transported to Cook Children's Medical Center annually from Texas and its surrounding states, most for critical care. And with the addition of our Cessna Citation Encore+ jet, we can now transport patients farther and faster.
Our Teddy Bear Transport fleet also includes a King Air B200 critical care transport airplane*, an American Eurocopter 145 helicopter* and five ambulances. Each is equipped to transport critical care patients and feature pediatric-oriented technology. Our team of highly specialized nurses, respiratory therapists and paramedics begin giving care to your patient immediately upon our arrival to your location.
Cook Children's Teddy Bear Transport staff of neonatal/pediatric nurses, respiratory therapists and paramedics is proud to have more than 400 combined years of transport experience. This team is dedicated to getting the most medically fragile children and neonates to our Cook Children's award-winning medical center quickly and safely.
* Aircraft operated by Metro Aviation, Shreveport, Louisiana.
Many of the children we treat will need ongoing care. And even though most of our families live far away from our medical center, with Cook Children's Telemedicine program, we are always close by. Think of us as a part of your child's primary care doctor and local endocrinology team.
Educational resources and information
Here you'll find resources and information to help you through your journey.
Support services
Where to stay
Financial information
Insurance information – at Cook Children's, our goal is to improve the health of every child. If Cook Children's is not included in your insurance provider list, please click here to learn more about coverage and options that may be available to you
Convenient services and amenities at Cook Children's
Additional amenities are available during your stay
Please ask your medical team for assistance in accessing these services, they'll be happy to help.
Parent lounge
Parent laundry
Parent showers
Computer station
Sibling orientation by a Child Life specialist
Complimentary coffee bar
Weekly family support groups
Milk bank/storage for mothers
Mirror Mirror Hair and Nail Salon
Rare Disease Heroes. We are proud to be awarded the distinction of Rare Disease Heroes for our work in endocrinology and hyperinsulinism. This recognition is given to hospitals and clinicians that have excelled in advancing the management of rare diseases across 5 specialties: Endocrinology, Genetics, Hematology, Lysosomal Diseases, and Neurology.
We're here to help.
If your child has been diagnosed, you probably have lots of questions. We can help. If you would like to schedule an appointment, refer a patient or speak to our staff, please call our offices at 682-885-7960.