Cook Children's Scoliosis and Spine Care
The Scoliosis and Spine Care program at Cook Children's offers the most advanced care for spinal deformities and injuries. Our team uses the state-of-the-art EOS machine to diagnose and monitor spinal conditions with greater accuracy and less radiation exposure. Additionally, our surgeons use intraoperative navigation to precisely place implants for spinal correction.
Other treatment options include customized bracing and a robust physical therapy service. We partner with families and referring physicians to provide ongoing spinal care from infancy to young adulthood, while promoting growth in our young patients.
Choose Cook Children's for Scoliosis and Spine Care
We invite you to give us a call and our care coordinators in Cook Children's Global Health Services team will help you take care of everything.
Choosing Cook Children's for Scoliosis and Spine Care
Our Scoliosis and Spine Care team is committed to improving spine health for patients with a range of spine conditions, including scoliosis, kyphosis, cerebral palsy, spina bifida, back injuries and spinal trauma. From basic back pain to the most complex spinal deformities, our team has your patients covered.
We offer:
Experienced team with range of expertise: We take a true multidisciplinary approach, coming together with the same goals to help each patient. Our board-certified pediatric orthopedic surgeons work closely with a team of anesthesiologists, physical and occupational therapists, orthotists, nurses, and advanced practice providers to care for all types of pediatric spine issues. For patients with multiple medical needs, we collaborate with Cook Children's specialists in neurosurgery, pulmonology, cardiology, pain management and general surgery.
Advanced diagnostic capabilities: In addition to standard X-ray, CT and MRI, we use an EOS machine to take full spine images with less radiation exposure. Our radiologists have extensive experience positioning patients to capture the highest quality spine images as well as working with children of all ages and special needs.
Comprehensive, customized care: We develop an individualized treatment plan to meet each patient's ongoing needs, often providing care into young adulthood. Many of our patients need a combination of treatments to improve their spine health. The many options include:

Bracing for spinal deformities: Our orthopedics specialists and orthotists treat more than 200 patients each year with specially fitted braces to improve spine health and prevent further impairment. We provide many different bracing options, including halo-gravity bracing, halo traction, Mehta casting and many types of custom made orthoses. These devices help prevent the progression of scoliosis and can be used for more complex cases prior to surgery.
Spine surgery: Our orthopedic surgeons use advanced technology such as intraoperative navigation and traction to perform a wide range of procedures, including spinal fusion. They often collaborate with Cook Children's neurosurgeons for an interdisciplinary approach in treating patients with spine trauma and injuries. Critical care physicians in our Intensive Care Unit (ICU) help manage postoperative patients with complex medical needs.
Physical rehabilitation for the spine: Our physical and occupational therapists create a rehabilitation program to relieve pain and strengthen muscles supporting the spine. Our physical therapists can also help patients recover from surgery. They teach safe practices to return to sports and daily activities, while building strength and mobility for overall spine health.

Full support: Our nurses and clinical staff serve as main points of contact for families, working to schedule appointments and coordinate care throughout treatment. Child Life specialists help patients prepare for surgery and facilitate a Scoliosis Support Group for families. When needed, orthotists assist with brace measurements or traction devices in the operating room. Orthotists also help patients at our spine care locations and provide any additional equipment patients need to return home through our Home Health services.
Partnering with you for scoliosis and spine care
From the moment you contact us, you'll appreciate the commitment of our Scoliosis and Spine Care team. We believe that the best patient outcomes start with building strong working relationships with all caregivers, including referring providers. We provide care for many of our patients throughout their growing years, so these partnerships are critical.
When you refer a patient to our program, you can trust that we'll keep you well-informed as part of the team. We want and respect your involvement at every stage of your patient's care. You'll have access to our physician portal, as well as be invited to join phone calls or teleconferences.
As the time nears for your patient to return home, you'll once again serve as the primary physician. However, we'll still be there to provide ongoing support and followup care. We'll prepare you to deal with any situation that may arise, and we'll always be a phone call away.
Using advanced technology to restore spinal health
We continually integrate the latest technology into our care to ensure our patients receive the best spinal care and enjoy the highest quality of life.
Advanced imaging for accurate diagnosis of spinal conditions
Our team relies on detailed images to make an accurate diagnosis and build an individualized treatment plan to restore spinal health. In addition to standard X-ray, CT and MRI, we use an X ray imaging modality called EOS.
The EOS machine captures 3D images of the whole spine while patients stand, allowing our team to see natural posture and the position of joints and muscles surrounding the spine.
The machine also emits less radiation than other imaging, an important consideration for patients with spinal deformities who need multiple scans over time to track growth. By limiting patients' radiation exposure, we avoid the risk of damaging healthy tissue and reproductive organs.
Innovative approaches to improving surgical outcomes for spinal deformities
Our orthopedic surgeons work closely with radiologists, anesthesiologists and nurses to improve surgical outcomes for patients. We provide the highest quality surgical care by using:
Intraoperative navigation: This imaging tool helps locate spine anatomy during surgery. The probe takes a real-time, 3D image and projects it over the patient's preoperative CT scan, helping our surgeons accurately and efficiently place implants to correct spinal deformities. The navigation also minimizes the risk of damage to surrounding nerves, blood vessels and the spinal cord. It reduces the number of imaging tests — and amount of radiation — used during surgery.
Spinal fusion: For patients with severe spinal curves from scoliosis or other spinal disorders, our surgeons perform a corrective operation. First, they insert screws and rods to straighten the spine as much as possible. During this procedure, the spinal cord is monitored closely with its safety never compromised. Next, the surgeons insert a bone graft to fuse the vertebrae together. Over time, the bones grow together, fusing the spine in a straighter position. This helps reduce pain and deformity, and restore function to growing children.
Intraoperative traction: Our surgeons can use traction devices while operating to help position the spine for easier access when placing rods or other hardware. These tools enable our surgeons to treat patients with more complex spinal deformities.
Magnetic lengthening rods: With this technology, our surgeons can begin repositioning spines with severe curves, even as children continue to grow. During an initial operation, our surgeons place magnetic rods along either side of the spine. Using a magnet, they adjust the rods during clinic visits until growth is finished. At that time, our surgeons can perform spinal fusion to more fully correct the spine curvature.
Management of body temperature: Our spine team developed a warming protocol to ensure that patients maintain a safe temperature throughout procedures, helping control blood loss and improve surgical results.
Reduction of post-operative pain and numbness: Our operative team has developed methods to carefully position patients, reducing postoperative pain and numbness that may occur because of positioning during a spine procedure.
Early mobility: Our physical and occupational therapists and nurses work with patients to ensure early mobility, lowering pain scores, reducing the need for narcotic pain medication and decreasing recovery time in the hospital.
Pain management: Our dedicated pain management team appreciates that many factors can contribute to pain, with several complex pathways involved. The team provides post-operative pain relief after surgery, as well as outpatient help.
Collaborating in research and discovery for better spinal care
Our spine care team collaborates with pediatric orthopedic specialists across the country to improve patient care. We are active members of:
Scoliosis Research Society: This international society brings together surgeons, clinicians and scientists to promote research and education in the field of spinal deformities.
Setting Scoliosis Straight Foundation: A collaborative cohort of orthopedic surgeons from around the world, this foundation is dedicated to advancing treatment for children and adolescents with spinal deformities.
We also work with specialties across Cook Children's to advance the care of spinal disorders and injuries. Our current research projects include:
Examining the effects of physical therapy for athletes who return to sports after scoliosis surgery
Exploring the benefits of massage therapy before and after surgery for patients with scoliosis
Analyzing racial disparities and outcomes with bracing for spinal deformities
Scoliosis and Spine Care team at Cook Children's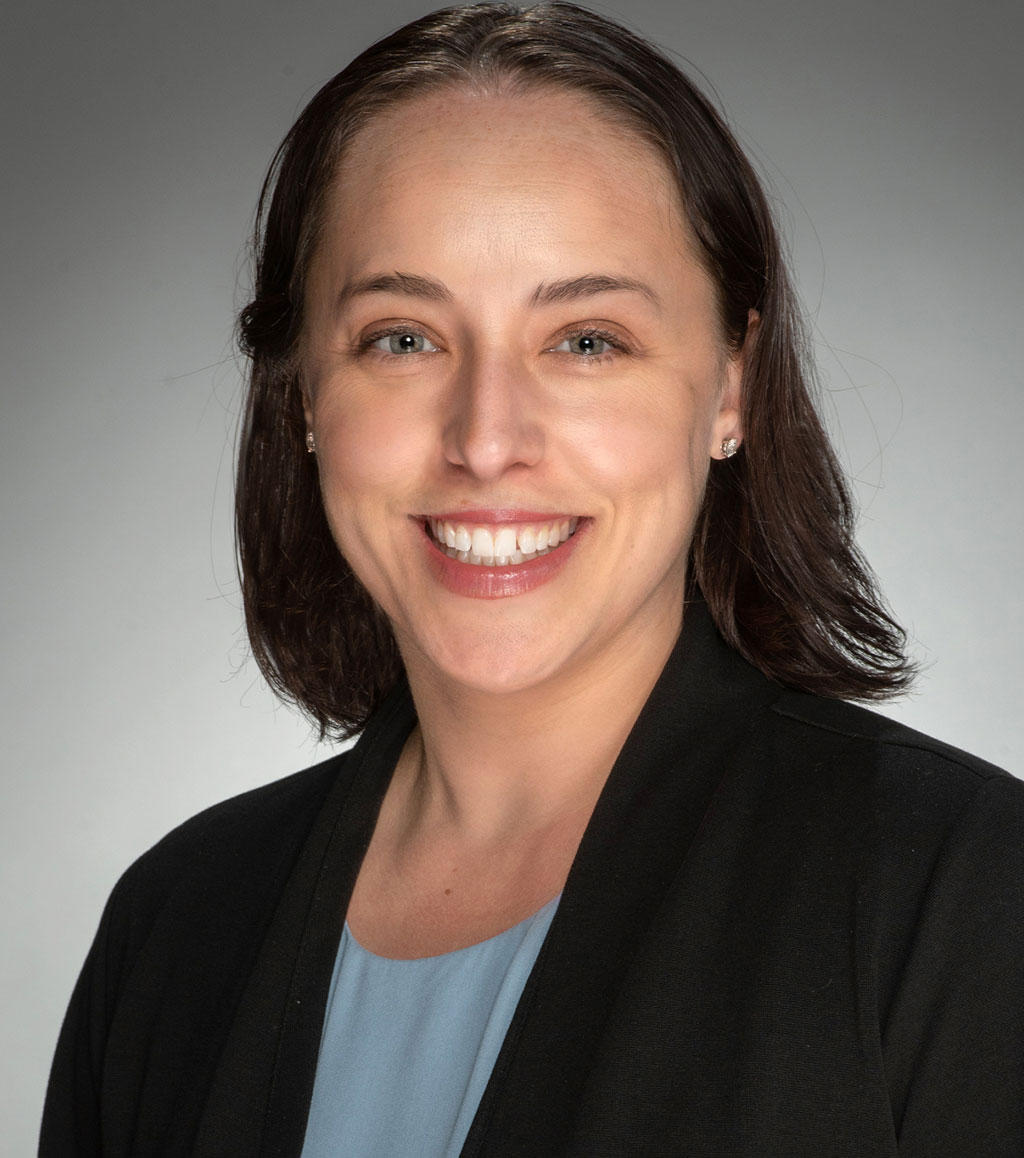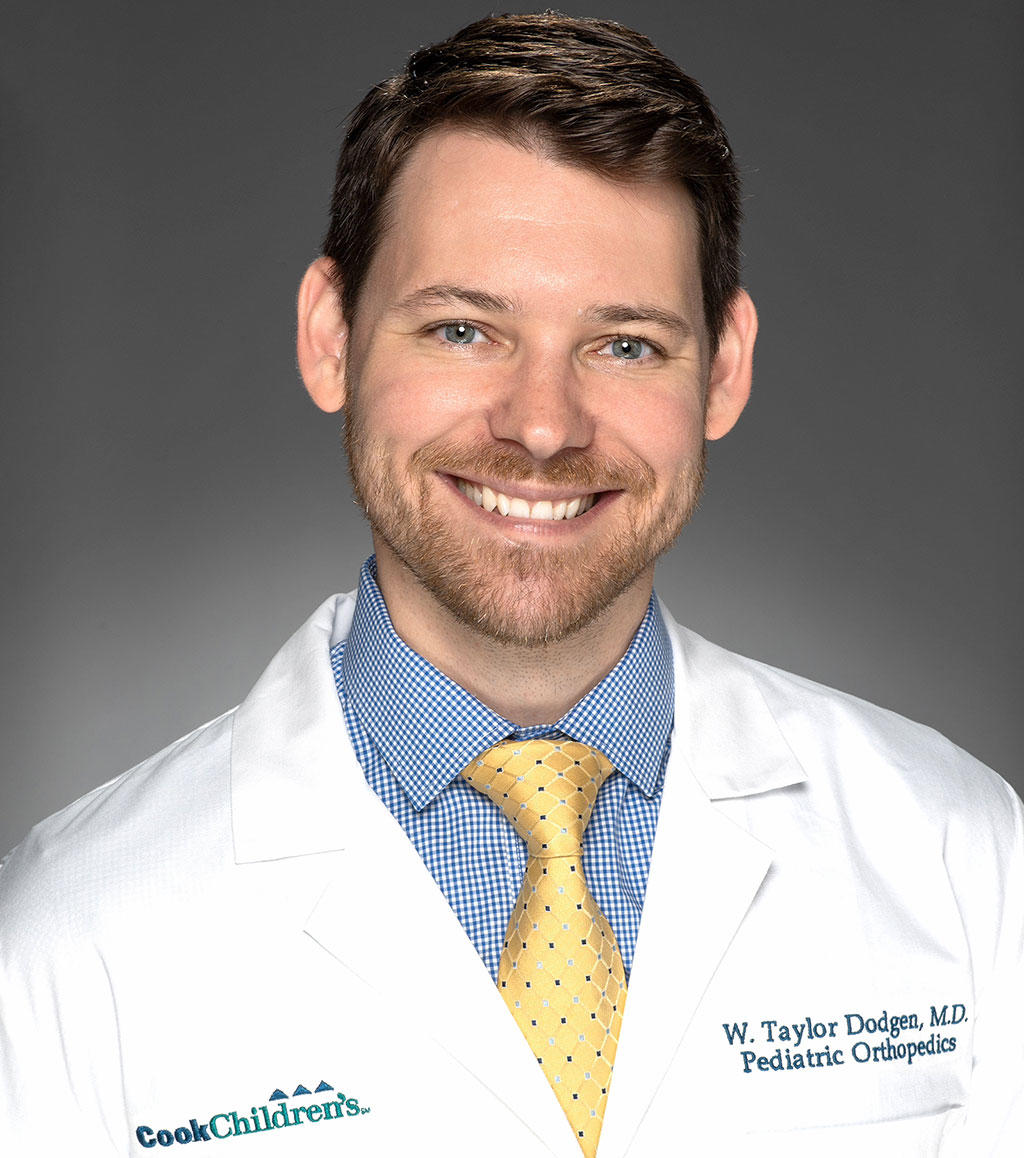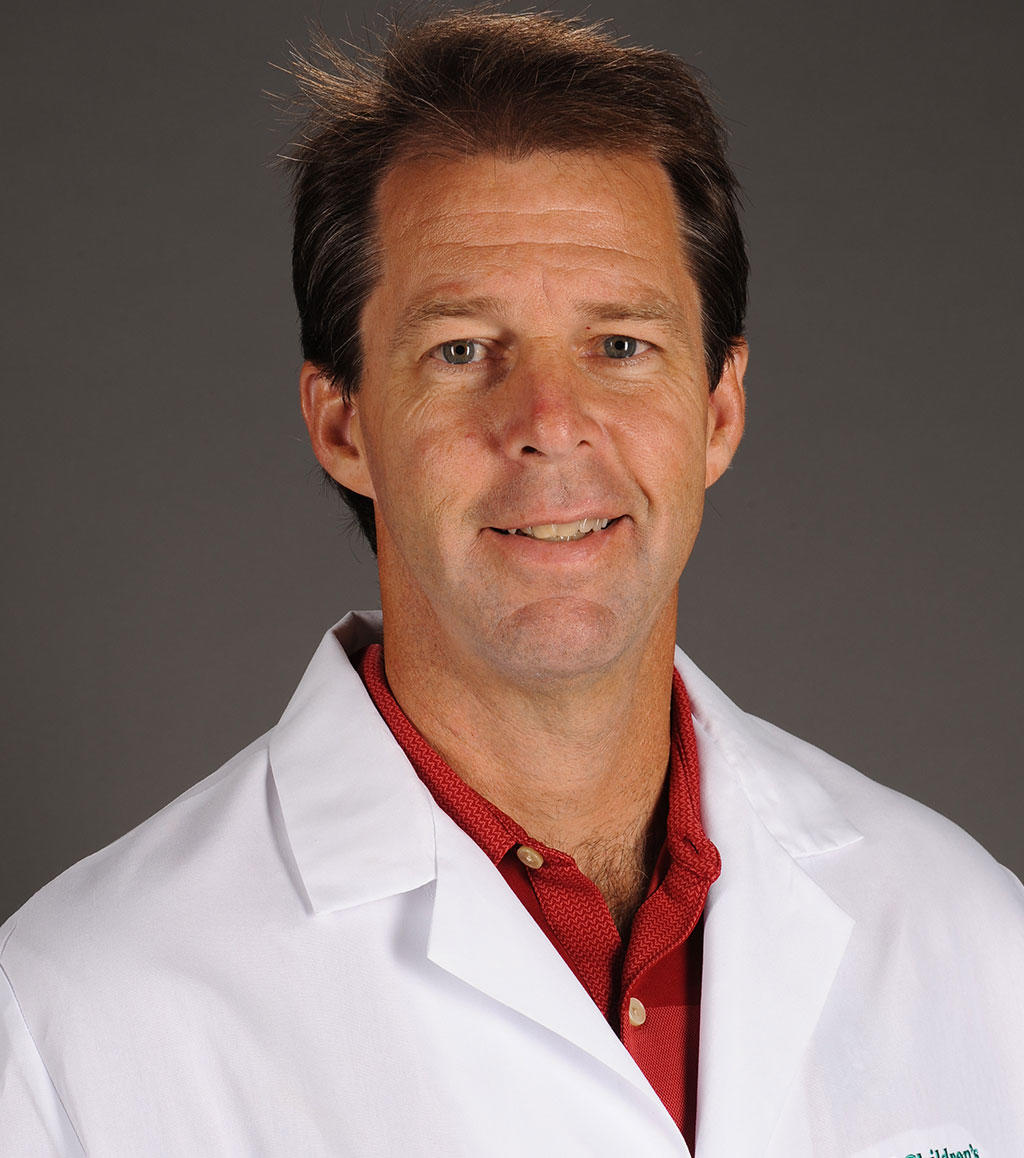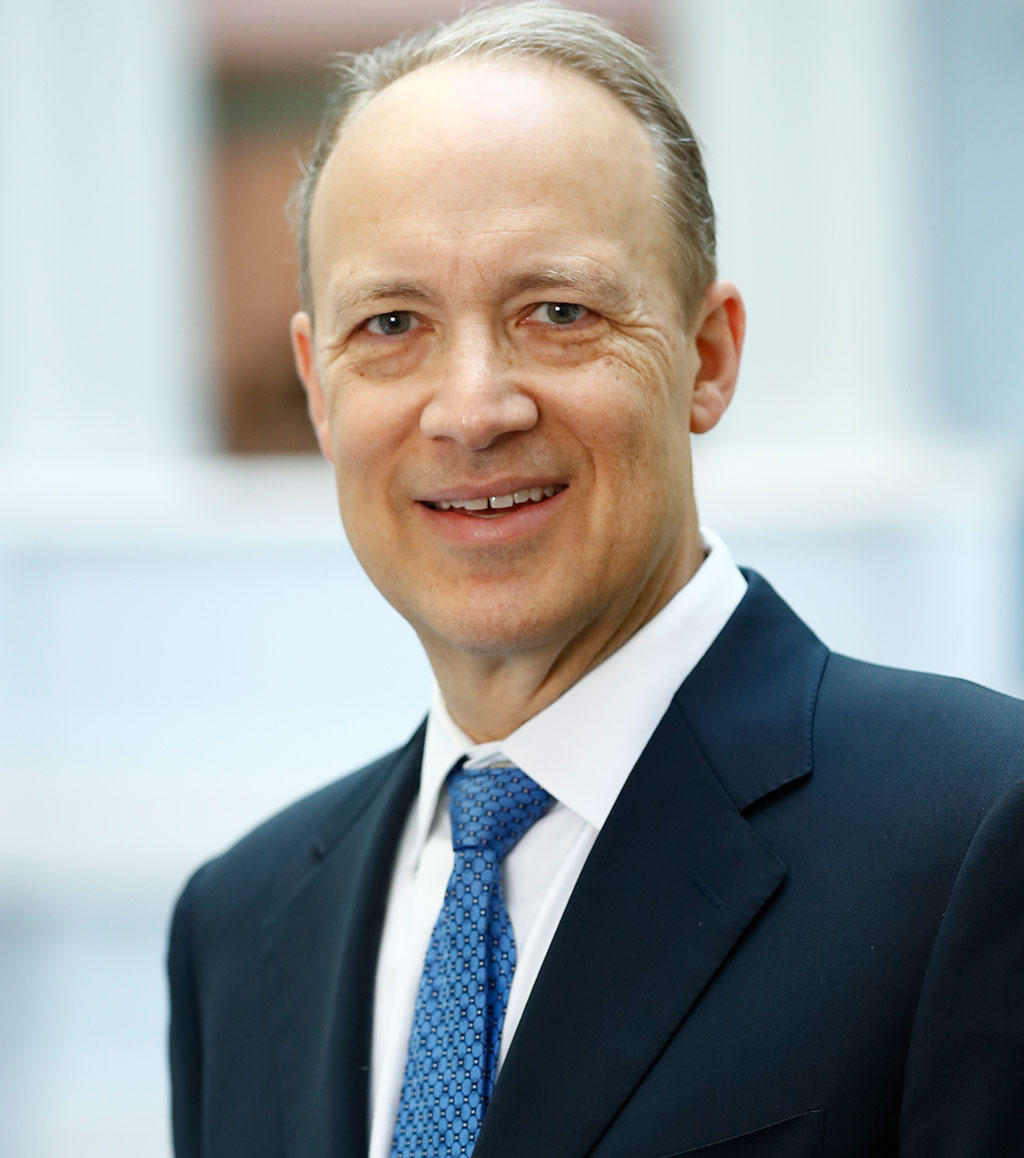 Collaborating to deliver individualized care for spinal deformities
We provide scoliosis and spine care as a specialty program within the Orthopedic Surgery Department at Cook Children's Medical Center. Our orthopedic surgeons and advanced practice providers see patients for their first evaluation in the clinic, monitor any treatment with bracing and rehabilitation, and perform surgery for those who need it.
Our surgeons work closely within a multidisciplinary team, with specialists in:
Our Scoliosis and Spine Care team also collaborates with Cook Children's experts in:
Together, we provide comprehensive care for many spinal conditions:
Working together is in our DNA
It takes more than medicine and research to ensure that patients reach their goals, it also takes compassionate collaboration.
Our spine care team works with you, your patient and the family to provide the best care for spinal deformities. We offer infants, children and teens with spinal deformities the most comprehensive care and the most advanced treatment available today, to give them the best future.
Treating the Family, Not Just the Child
Designations and recognition
When you refer a patient to Cook Children's Scoliosis and Spine Care program, you can trust that you're choosing a team with the expertise, resources and commitment to provide the best care possible.
The Magnet® designation is considered the international gold standard of nursing excellence. Cook Children's Medical Center is the first pediatric medical center in North Texas, and the 10th in the world, to receive this prestigious designation four consecutive times.
Cook Children's is recognized as a Top Children's Hospital nationally by The Leapfrog Group. This award highlights our widely recognized achievements in patient safety and quality.
Connecting with us
At Cook Children's, we respond to patient referrals quickly and efficiently. We understand the critical needs of your patients. Our spine care team is here to answer questions if you are unsure whether a patient should be seen in our clinic. For those patients who do receive care at Cook Children's, our program nurses and physician assistants will work directly with you and your patient's family.
Call the spine care team at 682-885-4405 for a consultation or to refer a patient. We're ready to answer questions about patient referral, help schedule an appointment or assist with insurance approvals.
Coming from outside of Texas?
Our team in Global Health Services supports families who travel to Cook Children's for medical care from across the country and around the world.
Our concierge service is here to help with every detail. We work with families to:
Schedule appointments
Plan travel
Find accommodations
Offer financial counseling and insurance approvals
Arrange translation services
Please contact our Global Health Services care coordinator if you need help with out-of-state or international referrals at:
682-303-1047 GlobalHealthServices@cookchildrens.org 682-885-2557 fax