Cerebral Palsy and Movement Disorders Program
*Data as of July 2021
Ranked among the best pediatric neurosciences programs by U.S. News and World Report for 11 years running, Cook Children's is recognized as a top center for movement disorders and pediatric deep brain stimulation. We offer comprehensive care for children, teens and young adults. Our team of specialists is committed to research, innovation and helping meet the specific needs of each patient.
Choose Cook Children's Movement Disorders Program
We invite you to give us a call and our care coordinators in Cook Children's Global Health Services team will help you take care of everything.
When you make a referral to Cook Children's, you're choosing a team committed to helping every patient achieve the best quality of life. For more than 30 years, our team has delivered high-quality, individualized care.
We offer:
Expertise across specialties: Our dedicated team includes specialists from Neurology, Neurosurgery, Orthopedics, Physical Medicine and Rehabilitation, as well as orthotists and rehabilitation therapists. We develop an integrated treatment plan that meets the specific needs of each patient. Additionally, our specialists can help manage complex epilepsy and other conditions that may also occur.
Advanced diagnostic testing: Early and accurate diagnosis can lead to long-lasting, positive outcomes for patients. We use laboratory and genetic testing, neuroimaging and the latest motion analysis in our Motion Lab to precisely assess each patient. These tools help us create a targeted treatment plan and monitor progress.
Innovative surgeries: Cook Children's remains a leader in using surgical techniques such as deep brain stimulation, selective dorsal rhizotomy, intrathecal baclofen pumps and orthopedic surgery to treat children with movement disorders. These procedures can reduce debilitating symptoms while increasing mobility and function. Surgery may also prevent the progression of certain disorders to other parts of the body.
Complete neurorehabilitation therapy: Physical, occupational and speech therapy are critical treatment components for many movement disorders. Also, we offer outpatient therapy at several neurosciences locations across Texas. We offer outpatient therapy at several neurosciences locations across Texas.
Full support: We assess the needs of each patient and family and match them with appropriate services. For example, Child Life specialists can help improve the medical center experience while patients undergo treatment. Nutritionists can advise on the special diets patients often have. And social workers can help navigate benefits and support services.
Leading research: Our care team works closely with translational researchers to better understand the underlying mechanisms of movement disorders. This knowledge helps us refine our current treatments and develop new therapies to improve care.
Learn more about the diagnostic testing and treatments available through our Movement Disorders Clinic and Cerebral Palsy Clinic.
Partnering with you to care for cerebral palsy, dystonia and other conditions
From the moment you contact us to refer a patient, you'll experience the commitment of our neurosciences team. We believe that the best patient outcomes start with building strong relationships with families and their physicians at home.
Throughout the evaluation and treatment process, we keep you informed through our physician portal. Before your patient returns home, we'll partner with you to develop a follow-up care plan.
Adopting technology and innovation to improve outcomes
Inspired by our patients, we're always striving to help restore or improve the ability to move.
Running the motion lab at Cook Children's
Information from initial diagnosis gets combined with assessments at Cook Children's Motion Lab, for effective treatment plans that are truly personalized.
At this state-of-the-art lab:
Patients wear small sensors and reflective beads.
Specialized motion-capture cameras and sensors record movements around the lab, focusing on muscles, nerves and joints.
Motion analysis technology produces a set of images of the patient moving.
Monitoring equipment also tracks energy expenditure, foot pressure and movement patterns.
The study results get reviewed by an experienced team that brings together relevant specialties.
Providing neurorehabilitation
Rehabilitation is a vital part of caring for children with cerebral palsy and other movement disorders. We constantly evaluate new and innovative equipment and options to help patients reach their full potential.
Pioneering pediatric deep brain stimulation (DBS)
When medication or other initial therapy can't relieve symptoms of certain movement disorders, deep brain stimulation may be an option.
When we started our DBS program in 2007, we became the first independent pediatric-focused program in the country offering the surgery. We have extensive experience with this treatment, having treated 140 patients to date.
We also added intraoperative MRI, for real-time digital images during the procedure. That step has allowed us to:
More accurately place leads
Shorten operating times
Reduce adverse events
Improve overall outcomes for patients
We continue to collaborate with colleagues around the world to make advances in DBS. We are a founding member of the Pediatric International DBS Registry Project to share data.
Empowering movement through research and collaboration
Cook Children's Promise is to improve the health of every child through the prevention of illness, disease and injury. We want patients with movement disorders to have the best chance at living productive, fulfilling lives. That is why we partner with leaders in pediatric care to give children, teens and young adults with even the most complex cases every opportunity we can.
Through ongoing research, we're gaining a better understanding of the underlying causes of movement disorders. Our cerebral palsy and dystonia research combines promising scientific discoveries, emerging technology and evidence-based practice to improve care.
Learn more about our efforts:
Neurology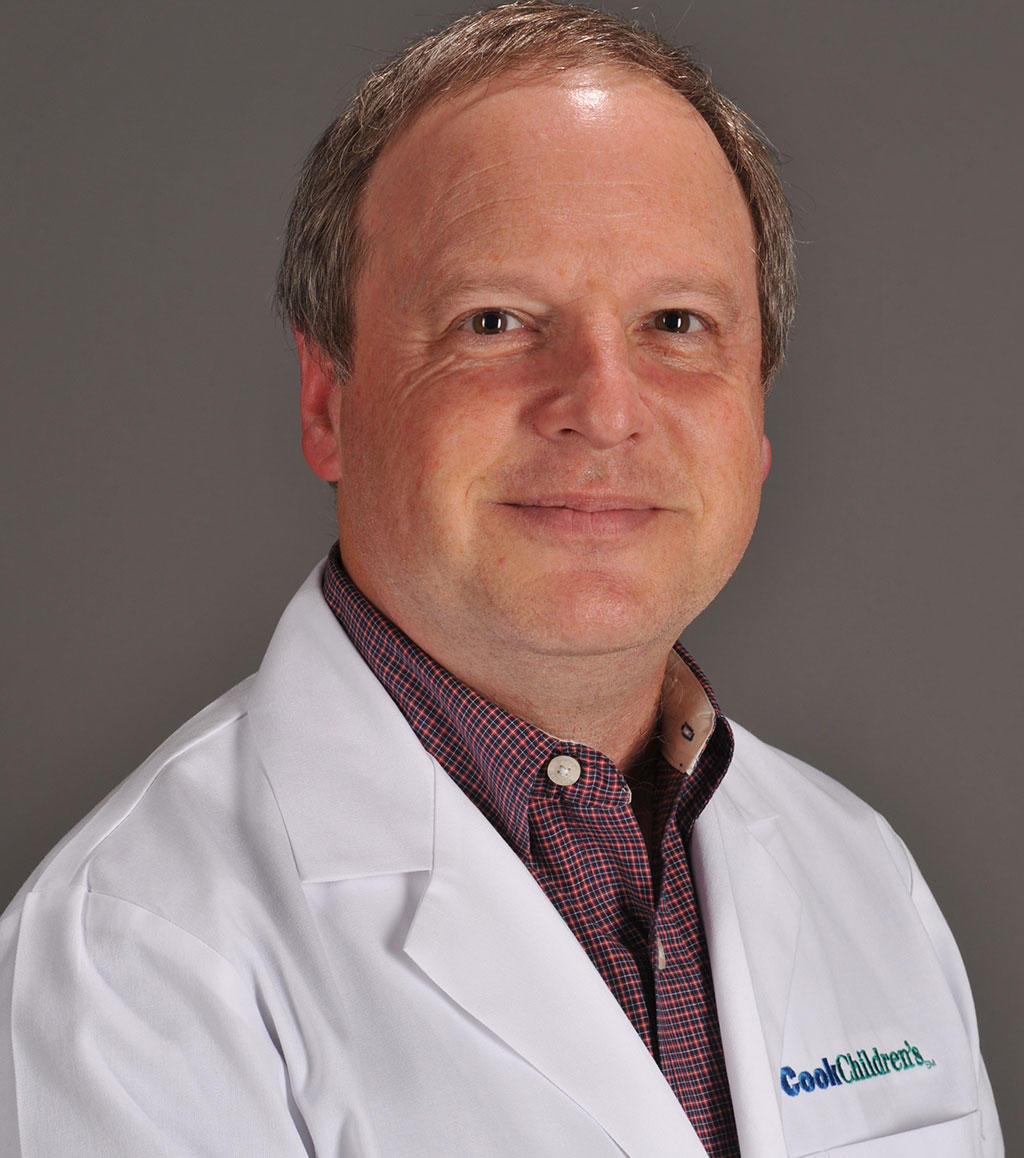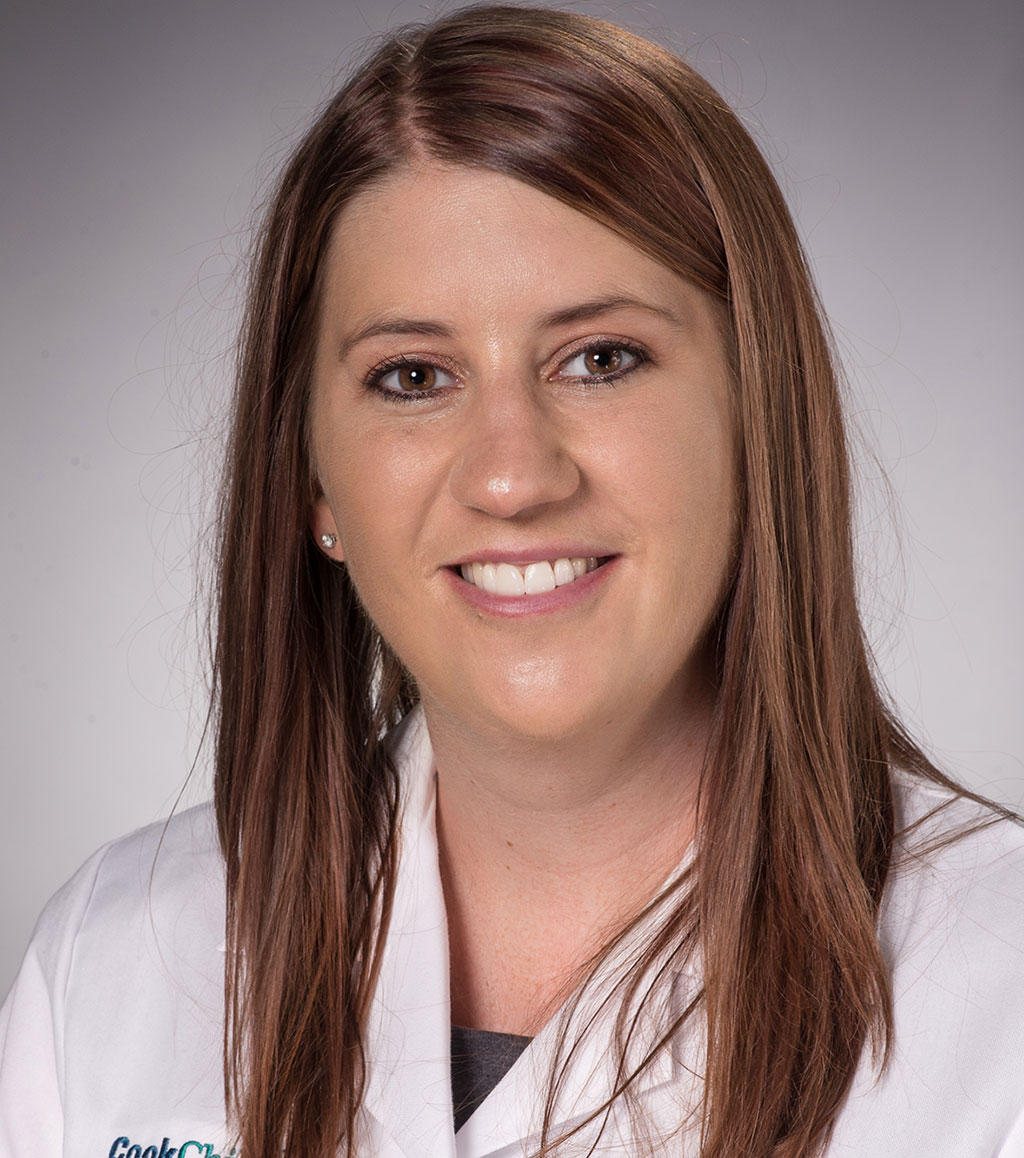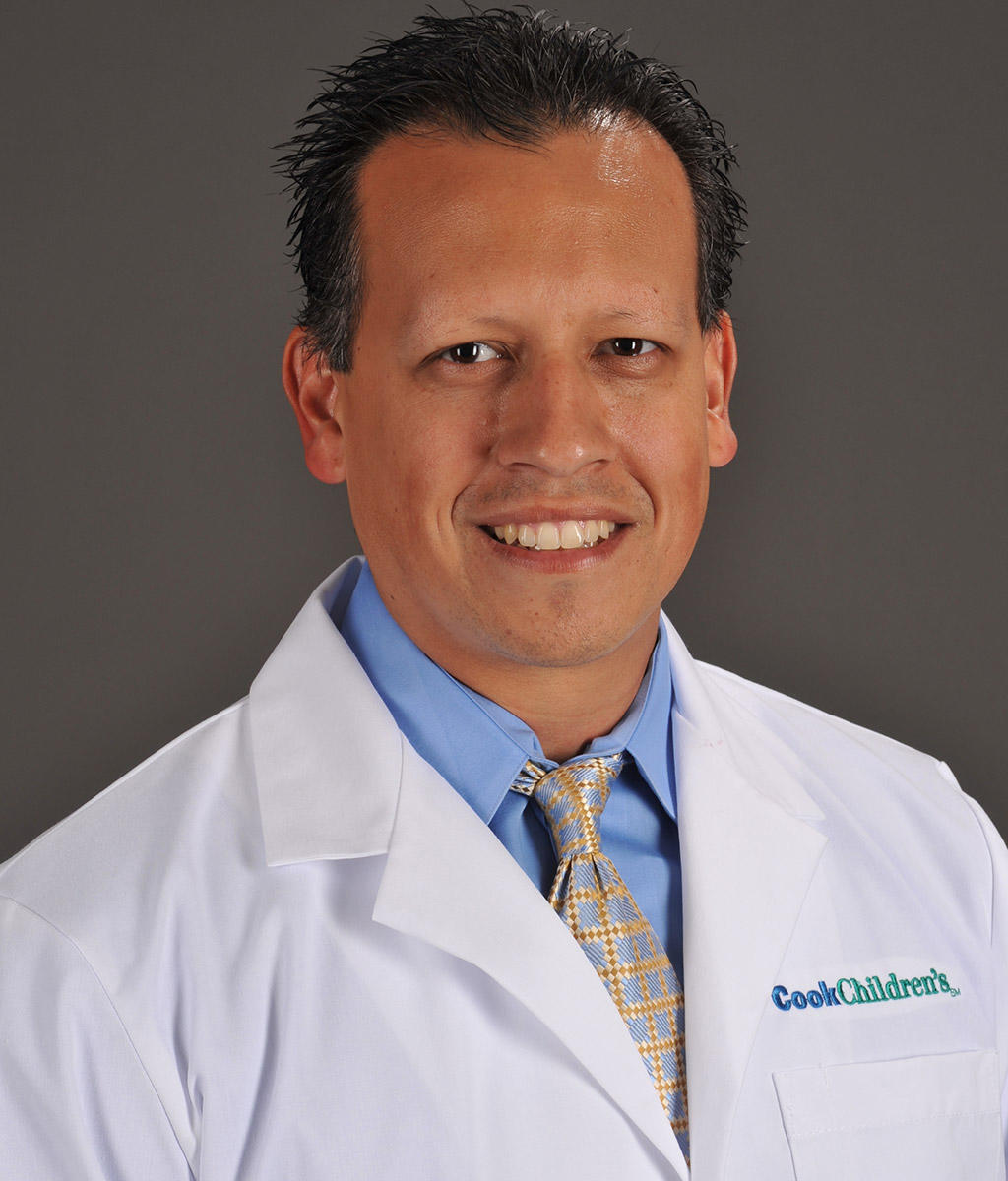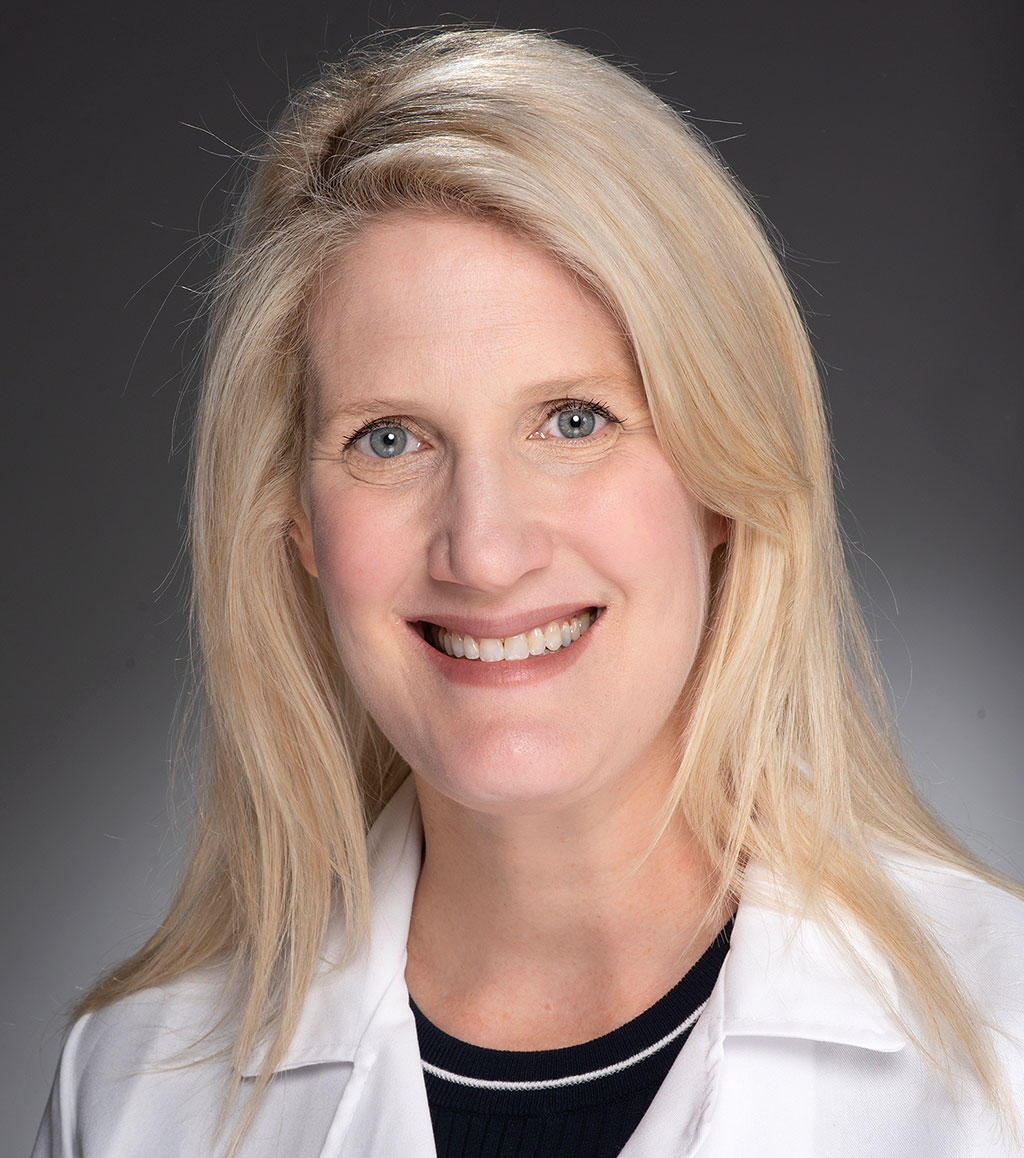 Physical Medicine and Rehabilitation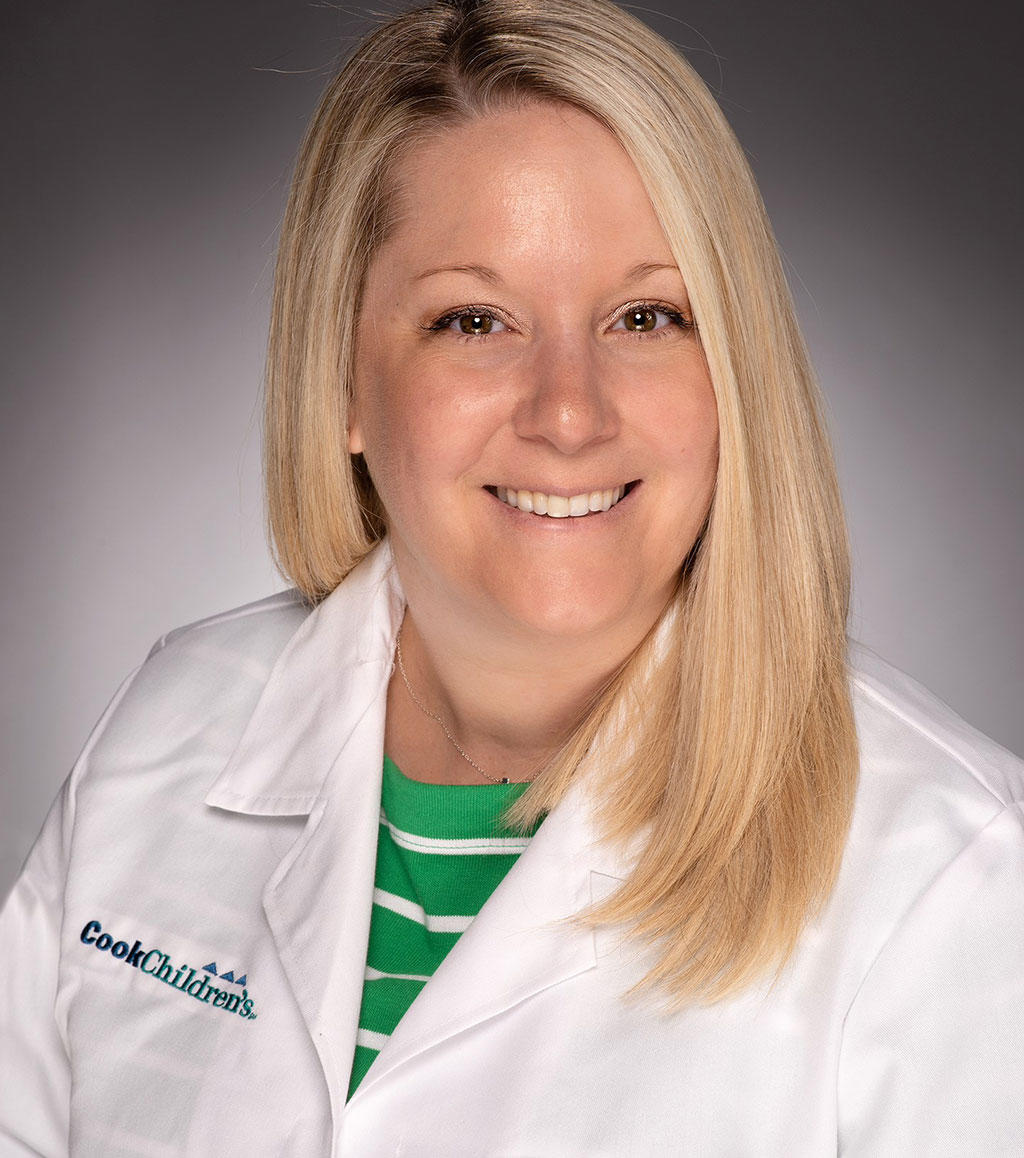 Taking a collaborative approach to movement disorder diagnosis and treatment
We're dedicated to caring for patients who have challenges with body movement, whether from illness, injury or a congenital condition. We bring together a team with expertise in all aspects of pediatric movement disorders and neurorehabilitation to make sure your patient's needs are met.
Our comprehensive care begins with making an accurate diagnosis. To thoroughly evaluate each patient, our specialists:
Perform a physical examination
Review the complete medical history
Conduct thorough testing to identify the specific type of movement disorder
After reviewing the results as a team, we develop a treatment plan that meets each patient's unique situation.
Working together is in our DNA
It takes more than medicine and research to ensure that patients reach their goals, it also takes compassionate collaboration.
Our team of renowned physicians works with you, your patient and the family to provide the best care. We offer children, teens and young adults with movement disorders the most advanced treatments available today, with an eye on their future.
Designations and recognition
When you refer a patient to Cook Children's Neurosurgery Program, you can trust that you're choosing a team with the expertise, resources and commitment to provide the best care possible.
For the last 13 years, Cook Children's has been ranked among the best children's medical centers for neurology and neurosurgery by U.S. News and World Report.
The Magnet® designation is considered the international gold standard of nursing excellence. Cook Children's Medical Center is the first pediatric medical center in North Texas, and the 10th in the world, to receive this prestigious designation four consecutive times.
Cook Children's is recognized as a Top Children's Hospital nationally by The Leapfrog Group. This award highlights our widely recognized achievements in patient safety and quality.
Connecting with us
At Cook Children's, we respond to patient referrals quickly and efficiently. We understand the critical needs of your patients. Our Cerebral Palsy and Movement Disorders Program has a care coordinator who will work with you and your patient's family.
If you are in the state of Texas, contact us for a consultation or to refer a patient. We're ready to help schedule an appointment or assist with insurance approvals.
682-885-2500 phone
Coming from outside of Texas?
Our team in Global Health Services supports families who travel to Cook Children's for medical care from across the country and around the world.
Our concierge service is here to help with every detail. We work with families to:
Schedule appointments
Plan travel
Find accommodations
Offer financial counseling and insurance approvals
Arrange translation services
Please contact our Global Health Services care coordinator if you need help with out-of-state or international referrals at:
682-303-1375 phone
682-885-2557 fax