Welcome
At Cook Children's Lakewood, we're here to help you raise a healthy child from infancy through the transition to adulthood. We offer well checks, immunizations, school and sports physicals, injury treatment, and care for both short-term illnesses and longer-lasting conditions.
If your child needs additional help, we can connect you with more than 60 Cook Children's specialty clinics. We're always ready to answer questions and share resources. Feel free to reach out — if you're expecting, you can even meet us before birth to see if we're a good fit. We're looking forward to your visit with us in Lakewood.
Insurance: Dr. Qawasmi joined Cook Children's Physician Network on Oct. 17, 2022. We're still in the transition phase with some insurance companies. We will be in-network with most major commercial insurance very soon.
If you receive a letter from your insurance company stating that Dr. Qawasmi is no longer in-network, please call our office at 945-204-7900 . We'd love the chance to speak to you directly.
Billing: If you have a bill for services provided before October 10, please click here to make a payment.
Your Doctor
At Cook Children's, taking care of kids means including the whole family. Dr. Q takes the time to listen to you and your child, answer questions and help you navigate parenthood.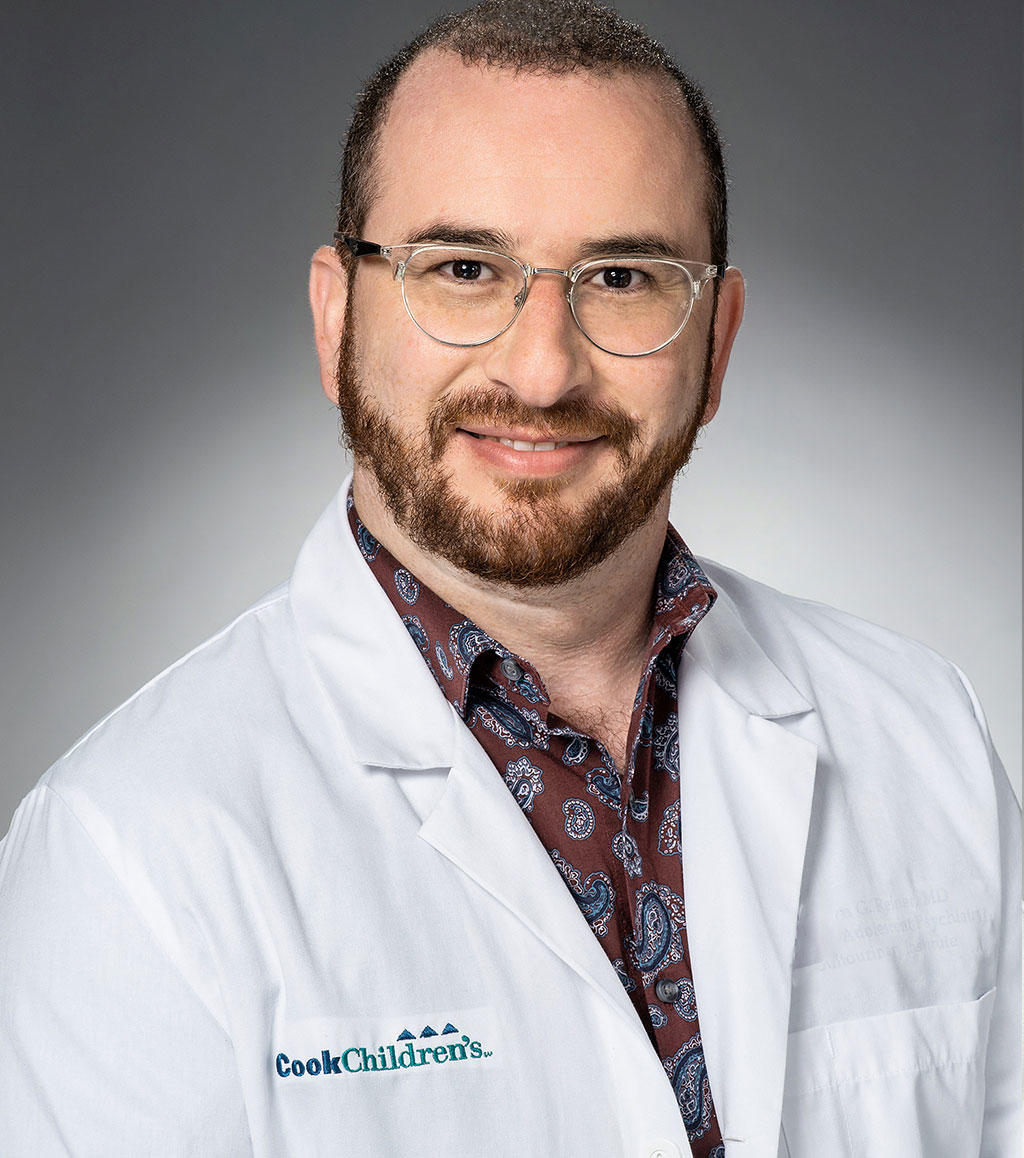 Meet Dr. Qawasmi | Cook Children's Pediatrics Lakewood
"I love being a pediatrician. The care for a child requires partnership and teamwork, so it's important to establish strong relationships with families - and especially children - built on trust. Children often surprise me, especially toddlers. They're very smart and remember everything – so trust is critical to their care."
Pediatric Services
Your child's health and well-being are at the center of everything we do. As one of more than 40 Cook Children's pediatric offices north Texas, Dr. Q is committed to providing:
Well checks and immunizations

School and sport physicals

Flu shots

Developmental problems

Acute illness

Parent/Doctor consultations

Patient and parent education

ADHD management

Vision and hearing screens

Disease prevention

Injury treatment

Chronic conditions
Trusted expertise: Dr. Q is board-certified, which means he's trained and experienced in caring for infants, young children and teens. From the moment you contact us, you'll experience our deep commitment to your family. Meet your pediatrician.
Timely care: Same-day appointments are available for your child's pressing needs. We also offer virtual video visits for certain appointments and can answer your questions by phone. If your child needs help after hours, Cook Children's offers a growing number of urgent care locations.
Coordinated specialty services: If your child has a more complex medical need, we can refer you to nationally recognized specialists in the Cook Children's network. We partner with more than 60 specialty clinics to ensure every child gets the care they need.
Easy access: Our MyCookChildren's patient portal makes it easy to stay in touch. Message your pediatrician with a question. Schedule an appointment or see test results. You can even send a picture or video for immediate concerns. Need to upload a sports form for your doctor to complete? You can do that, too. Our virtual help desk is here if you need assistance.
Appointment Information
New and existing patients looking to schedule an appointment or consultation with can call (945) 204-7900. Existing patients with a MyCookChildren's patient portal account can schedule their next appointment online.