Prader-Willi Center
Prader-Willi syndrome is the most common genetic cause of life-threatening obesity in childhood. Nearly every organ system is involved in children with this condition, thus, children with Prader-Willi syndrome require numerous medical specialists and therapists. Recognizing this need, the Cook Children's Prader-Willi Center launched in July, 2022. The mission of our Center is to improve the health and well-being of patients with Prader-Willi syndrome (PWS) by connecting them to the high-quality specialty care they need all in one place, Cook Children's Medical Center.
Welcome!
We are humbled and honored that you have chosen our Prader-Willi Center for your child's care. We're excited to have the opportunity to serve your child and your family and to empower you through knowledge, coordinated medical care, and the connections you'll make as part of our Prader-Willi familiy.
If you have a child with Prader-Willi syndrome, you can trust that our center is designed to improve their health and well-being. Led by Dr. Sani Roy, who received an Endowed Chair in 2022 from Cook Children's for development of a comprehensive program for Prader-Willi syndrome, our team is made up of many individuals who are passionate about providing the high-quality, coordinated care your child needs and deserves to achieve their highest potential. That's why you'll hear us refer to our Multidisciplinary Prader-Willi Wellness, Education and Research Center by its acronym, MPoWER. Our goal is to ensure that you will leave feeling empowered by the knowledge you gain, the coordinated medical care your child receives, and the connections you make.
The Prader-Willi Center aims to empower our patients and their families along with the general and medical communities through three key areas:
Wellness
Delivery of high-quality, comprehensive, multidisciplinary care to help improve quality of life and limit long-term complications
Education
Education for patients and their families, for the medical community, and for the general community
Research
Clinical studies and trials for novel scientific insights and drug therapies
Prader-Willi syndrome (PWS) is a complex genetic condition affecting the 15th chromosome that occurs in about 1 in every 15,000 births. PWS equally affects males and females along with all races and ethnicities. Individuals with PWS have dysfunction of a part of the brain called the hypothalamus. As a result, individuals with PWS are at high risk for complications of many organ systems, including: endocrine hormone issues, breathing and sleep-related concerns, behavioral/psychiatric concerns, musculoskeletal issues, gastrointestinal concerns, and urologic or gynecologic issues, along with others.
There are numerous nutritional and weight stages that individuals with PWS experience that require close monitoring and nutritional counseling. In the early part of life, babies with PWS usually have low muscle tone and feeding difficulties that might require the presence of a feeding tube. Later on in life, children with PWS typically start gaining excessive weight and develop uncontrollable hunger.
With close monitoring and appropriate therapies from our experienced, comprehensive, multidisciplinary team, we aim to address and hopefully even prevent many of the complications that patients with PWS may experience.
Foundation for Prader-Willi Research
Our comprehensive Prader-Willi Center team works together to evaluate and treat many of the issues that your child with PWS may experience. Because kids with Prader-Willi often have multiple conditions, your child may see a variety of specialists. Here is a list of specialists in our core Prader-Willi Center team and what they provide:
Endocrinologist:
Closely monitor progression of growth for weight and height.
Evaluate regularly for endocrine conditions, including: adrenal insufficiency, diabetes, growth hormone deficiency, hyperlipidemia, hypothyroidism, low bone mineral density, pubertal concerns, and Vitamin D deficiency.
Manage growth hormone deficiency from infancy into adulthood while closely discussing with sleep medicine.
Provide recommendations as needed on stress-dosing of steroids for individuals with adrenal insufficiency and coordinate with anesthesia and associated specialists peri-operatively.
Refer to genetics, gynecology, nephrology, ophthalmology, and urology as needed.
Sleep medicine doctor
Assess for sleep-related disturbances across pediatric ages: central and obstructive sleep apnea, hypersomnia, insomnia, narcolepsy, and other sleep-related disturbances.
Coordinate screening pulse oximetry and/or sleep studies as needed.
In conjunction with endocrinology, provide recommendations on the safety of growth hormone therapy in context of the patient's respiratory status.
Refer to sleep psychology, pulmonary medicine, and ENT (ear, nose, and throat) as needed.
Developmental and behavioral doctors
Counsel families on expected and/or observed behavioral challenges and help families proactively prepare and manage.
Review IEP / FIE from school, educate parents on process and provide recommendations as needed for school.
Facilitate and evaluate the patient's behavioral and developmental status through validated tools and educate parents on their child's development (such as having appropriate expectations).
Prescribe treatment plans (behavioral and if indicated, medication treatment) for behavioral/mental health concerns (obsessive-compulsive disorder, anxiety, attention deficit hyperactivity disorder, oppositional defiant disorder, perseverant speech, extreme aggression/impulsivity, self-injurious behaviors, autism)
Constipation, enuresis/toilet-training counseling and management for patients who do not have major musculoskeletal/physical limitations. Refer to gastroenterology as needed.
Identify and refer patients needing more intensive behavior intervention/counseling.
Refer to psychiatry for more intensive psychiatric medication or diagnostic needs as needed.
Physical medicine and rehabilitation doctor with orthotist:
Identify developmental delays for speech, feeding, fine motor skills, and gross motor skills; Refer to speech, feeding therapy, PT, and OT as needed.
Refer for swallow studies to evaluate for dysphagia/aspiration in infancy and beyond as needed.
Assess for scoliosis, hip dysplasia, foot abnormalities, limb malalignment, significant hypotonia, and other musculoskeletal abnormalities.
Discuss household modifications to facilitate independence in activities of daily living.
Coordinate orthotic fitting/placement for patients in conjunction with orthotist.
Refer patients with significant musculoskeletal abnormalities to orthopedics for treatment with bracing, casting, or surgery as needed.
Nutritionist:
Closely monitor growth pattern for height and weight and determine what nutritional stage of PWS the individual is experiencing.
Develop personalized nutrition plans and recommendations for patients and families
Prepare nutritional plan for patients to take to school.
Social Worker:
Assess for community and/or system factors that affect the health of the patient and family unit.
Advocate for social services and help families navigate this complex system.
Educate family on available social resources
Coordinate transportation to clinic for at-need families
In conjunction with psychologist, provide crisis intervention as needed
Advise families in the process of supportive decision-making and provide information on group home care for children transitioning to adult living
Child Life Specialist:
Provide donated toys/books to help occupy patients during MPoWER Center visits.
Be available to help patients cope with multiple provider visits, labs, etc.
Pharmacist:
Verify medication history with families
Be available to answer any questions that patients and families have about medication administration or side effects.
Serve as a resource for the Prader-Willi Center team to investigate medication related issues and to help in medication prescribing and counseling.
Nurse Coordinator:
Coordinate and schedule Prader-Willi Center visits and provide information to families on what to expect on the clinic day.
Ensure that any pre or post-visit studies and forms have been completed by families to help make the Prader-Willi Center visit as productive as possible.
Facilitate smooth operations on the Prader-Willi Center clinic day.
Be available as a resource for questions and concerns from families both on the clinic day and between clinic visits.
Your Prader-Willi Center day will be held on a Tuesday and will start at 7:30 AM and complete by noon. During this visit day, your family will be assigned your own clinic room for the day, while each PWS specialist comes in and out in 30-minute blocks. Our Prader-Willi Child Life Specialist will help make sure your child has plenty of fun activities to help keep him/her occupied during the day!
Our Prader-Willi Nurse Coordinator will start preparing you for your visit in the month before your visit. She will walk you through some intake questions and questionnaires you will need to complete along with possible pre-visit studies that will help make your visit as productive as possible. Our Prader-Willi Nurse Coordinator will make sure you feel comfortable and prepared going into your Prader-Willi Center visit!
Your Prader-Willi Center specialists meet together as a team before your family arrives and again after your family leaves to make sure we all understand the big picture for your child and that we have comprehensive plan in place. This multidisciplinary care helps us provide the best possible care for your child!

Here are more specific details of your Prader-Willi Center clinic day
7:30 a.m.
Your family and child will arrive by 7:30 AM and will be greeted by our Prader-Willi Center Medical Assistant who will check you in to the clinic and perform vitals and obtain measurements.
You will then be roomed into a clinic room that will be your dedicated space for the duration of the clinic day. Your Prader-Willi Center team will come in and out of this room in 30-minute blocks throughout the morning.
You will get a nursing intake completed by our Prader-Willi Nurse Coordinator who will also ensure that your child's future appointments are scheduled.
Our Child Life Specialist will visit you to ensure that your child is set up with fun activities to occupy him/her throughout the day! This is also your opportunity to let our Child Life Specialist know if there are certain discussions that you would rather have alone with the Provider, without your child in the room.
8:30 – 11:30 a.m.
In 30 minutes blocks, team-members you may see include:
Endocrine physician
Sleep medicine physician
Developmental and behavioral pediatrician
Physical medicine and rehabilitation physician with orthotist
Nutritionist
Social worker
Pharmacist
11:30-12:30 p.m.
Final wrap-up and check out by our Prader-Willi Nurse Coordinator.
Afternoon
If your child has studies to complete, these might be completed that afternoon, after your family has a chance to break for lunch.
Describe what it means to you that Cook Children's now has the Prader-Willi Wellness, Education, and Research Center?
"Means the world to us to have a wonderful team to help us! Helps us better understand everything & lots of outlets for help! Thank you!!"
"It is super helpful to have everyone in one place especially coming from another state."
"I am so grateful and impressed how much help this clinic offer to all their patients with Prader Willi Syndrome"
"The clinic is a blessing as we live 2 hours away. Being able to see all her specialist at one time is great."
"We get to see all the specialties. I learned some things today I wasn't thinking I needed."
"This is amazing. I love it. Very convenient and very helpful. It works with schedule and with my kids."
"I really liked it. Today it was great to meet other Dr I did not know. I hope it still stays open for a long time."
"We are very thankful. It is great to have everyone in one place"
What was the most valuable part of your experience?
"All the knowledge I am walking away with"
"Seeing all my sons dr in one place and the same day"
"See all of you and the Care you give my daughter always. Thank you for all that you do. May god BLESS you all always."
"All of it!"
"The way the team all works together so well for the best care."
"The most valuable part of this visit is that all the doctors bring a lot of help for my daughter's health. And that everyone give me really good tips on how we can do better every day at home."
When you choose one of the leading programs available today for your new baby, you expect a world-class health care center with advanced neonatal intensive care. That's exactly what you'll find here.
Cook Children's is a level IV NICU, which means we offer the highest level of NICU care possible. We're able to provide care for the smallest preemies and medically fragile newborn babies, as well as provide special treatments, surgeries and services available at only a handful of NICUs nationwide.
Our single room settings are part of our advanced care. Studies show that premature and critically ill infants who are cared for in a single room setting have better long-term outcomes. These tiny patients are shown to grow better, and go home quicker. Cook Children's NICU is currently the largest of its kind in the nation, and one of the few that can accommodate twins, triplets, and even quads in a single room. So even if you're expecting multiples who will need specialized medical attention, your babies won't be separated and you won't have to leave their sides.
Having a tiny new baby with a serious illness is complicated enough. Having the top specialists taking care of your baby in one of the nation's leading NICUs can help make things a little simpler. When it comes to caring for newborns with Prader-Willi syndrome, Cook Children's NICU is a special place.
Cook Children's is supported by one of the largest pediatric transport programs in the nation. More than 2,400 children are transported to Cook Children's Medical Center annually from Texas and its surrounding states, most for critical care. And with the addition of our Cessna Citation Encore+ jet, we can now transport patients farther and faster.
Our Teddy Bear Transport fleet also includes a King Air B200 critical care transport airplane*, an American Eurocopter 145 helicopter* and five ambulances. Each is equipped to transport critical care patients and feature pediatric-oriented technology. Our team of highly specialized nurses, respiratory therapists and paramedics begin giving care to your patient immediately upon our arrival to your location.
Cook Children's Teddy Bear Transport staff of neonatal/pediatric nurses, respiratory therapists and paramedics is proud to have more than 400 combined years of transport experience. This team is dedicated to getting the most medically fragile children and neonates to our Cook Children's award-winning medical center quickly and safely.
* Aircraft operated by Metro Aviation, Shreveport, Louisiana.
Many of the children we treat will need ongoing care. And even though most of our families live far away from our medical center, with Cook Children's Telemedicine program, we are always close by. Think of us as a part of your child's primary care doctor and local endocrinology team.
Here you'll find resources and information to help you through your journey.
Support services
Where to stay
Financial information
Insurance information– at Cook Children's, our goal is to improve the health of every child. If Cook Children's is not included in your insurance provider list, please click here to learn more about coverage and options that may be available to you
Convenient services and amenities at Cook Children's
Additional amenities are available during your stay
Please ask your medical team for assistance in accessing these services, they'll be happy to help.
Parent lounge
Parent laundry
Parent showers
Computer station
Sibling orientation by a Child Life specialist
Complimentary coffee bar
Meet your Prader-Willi team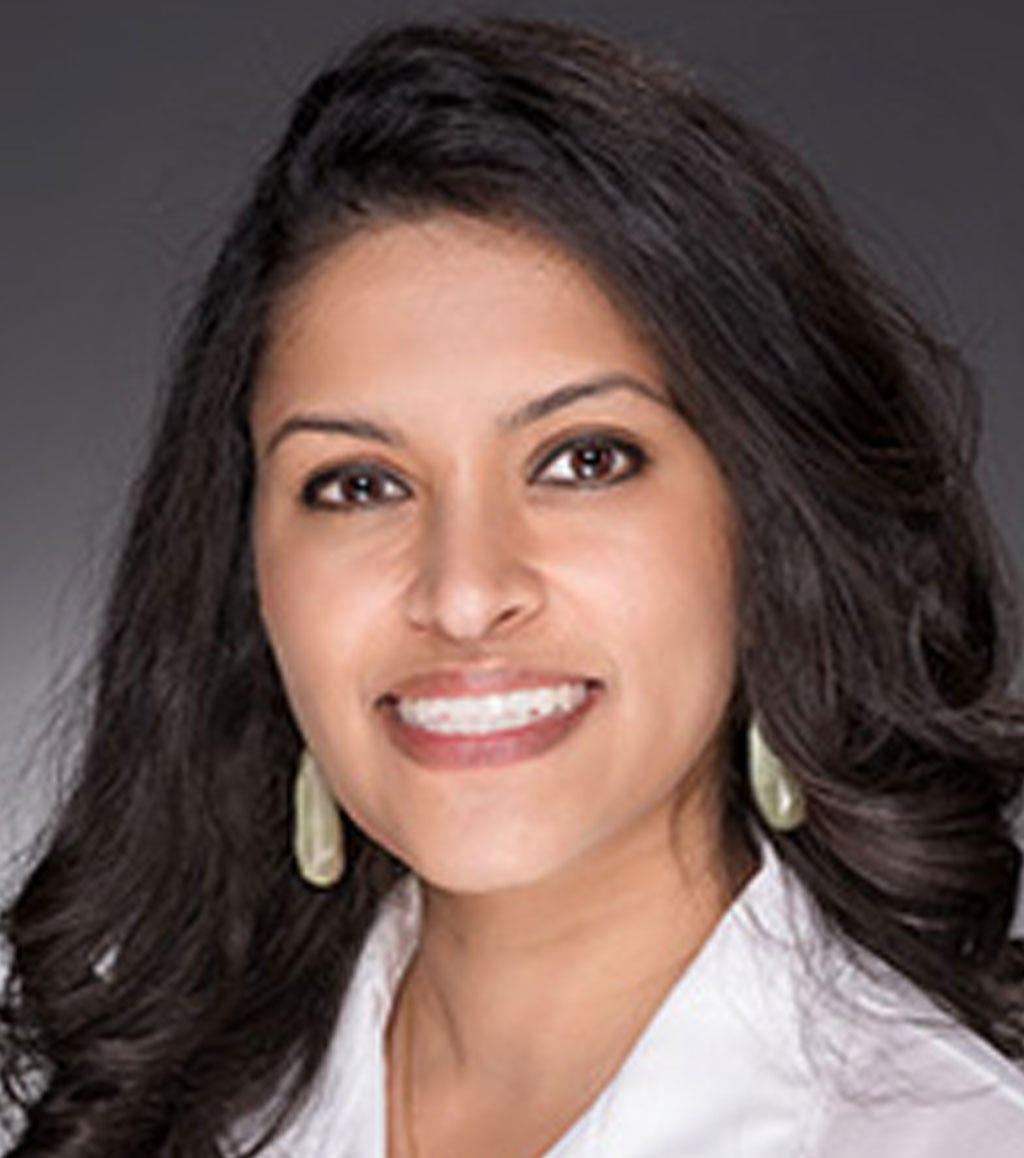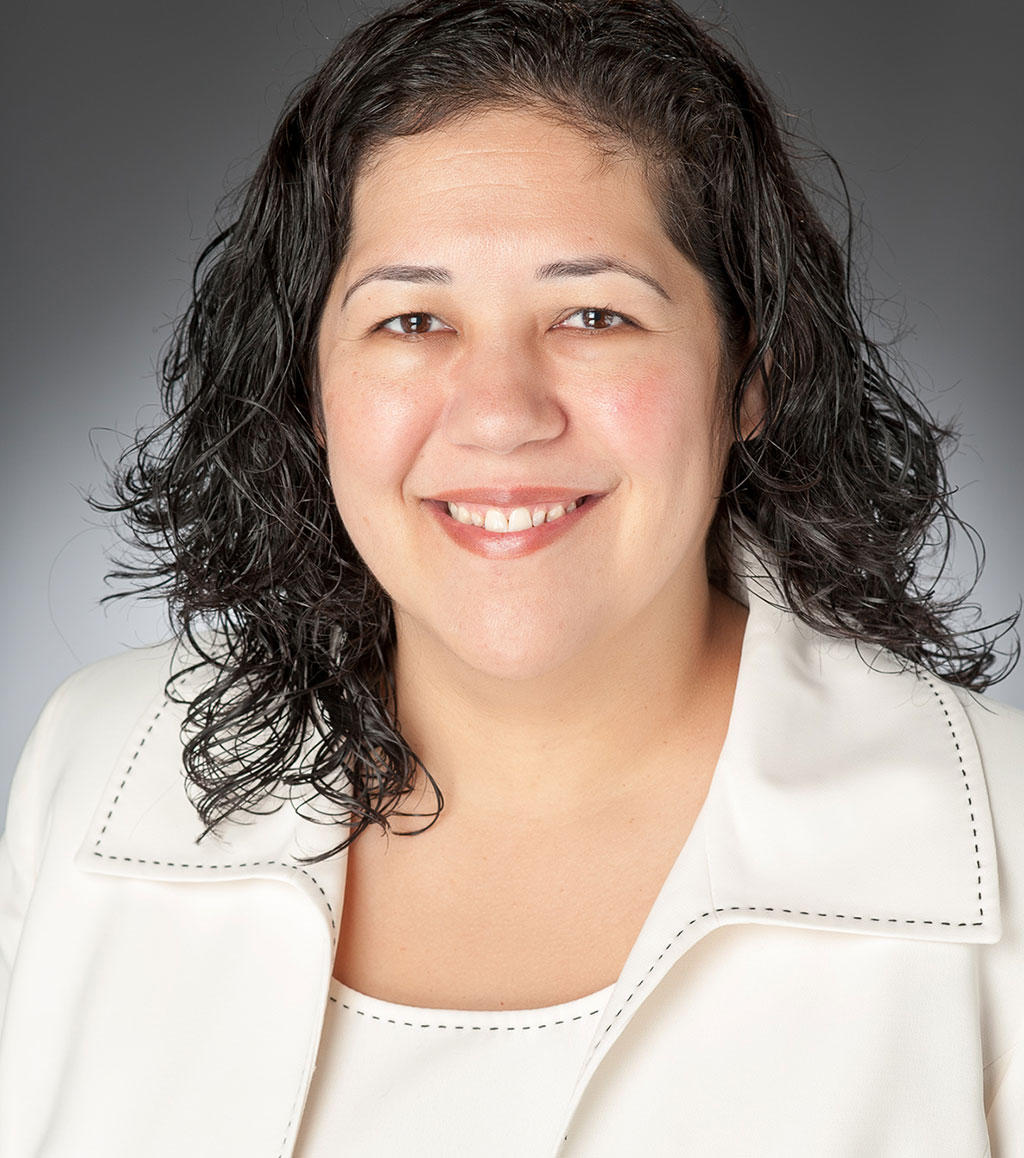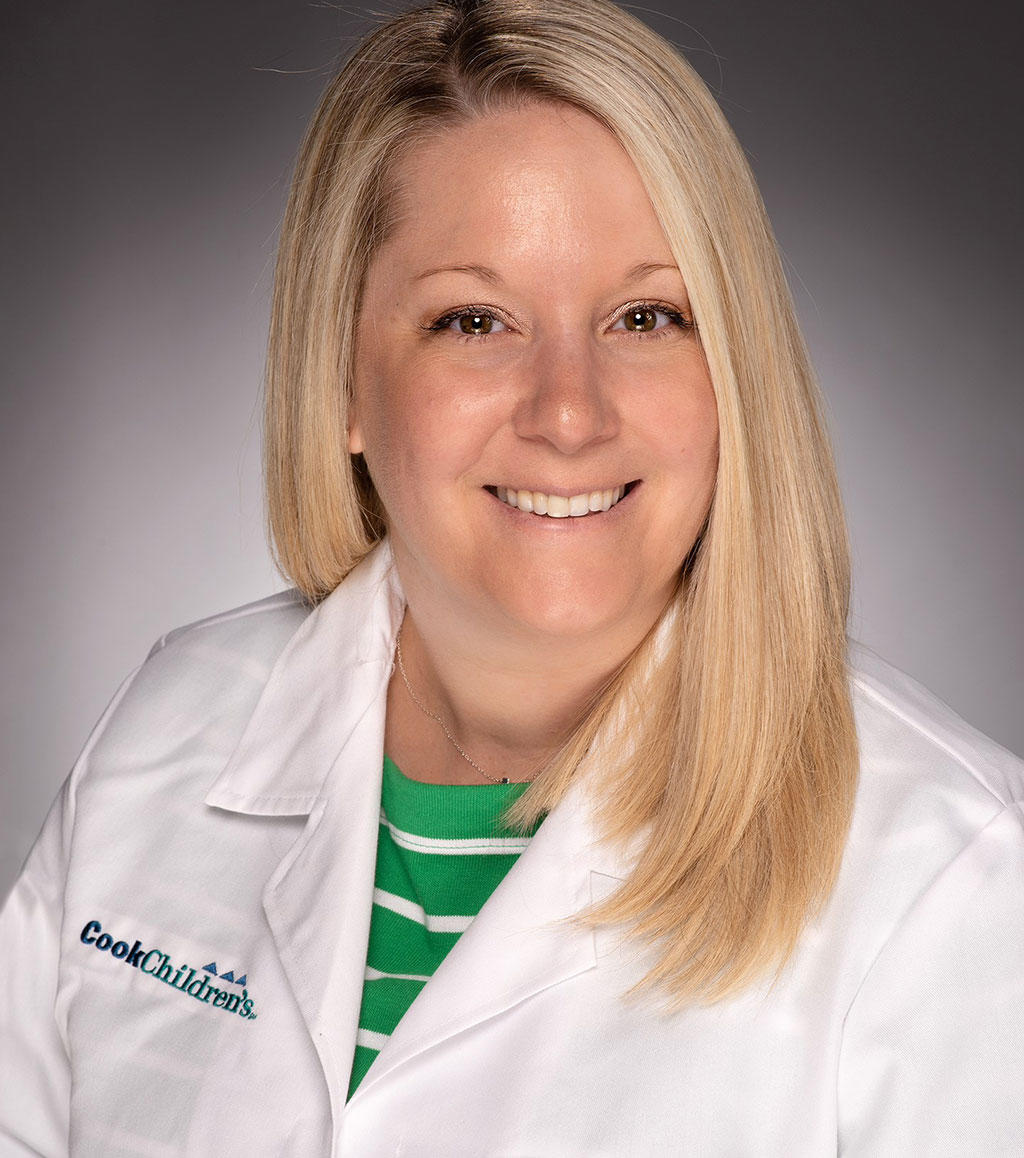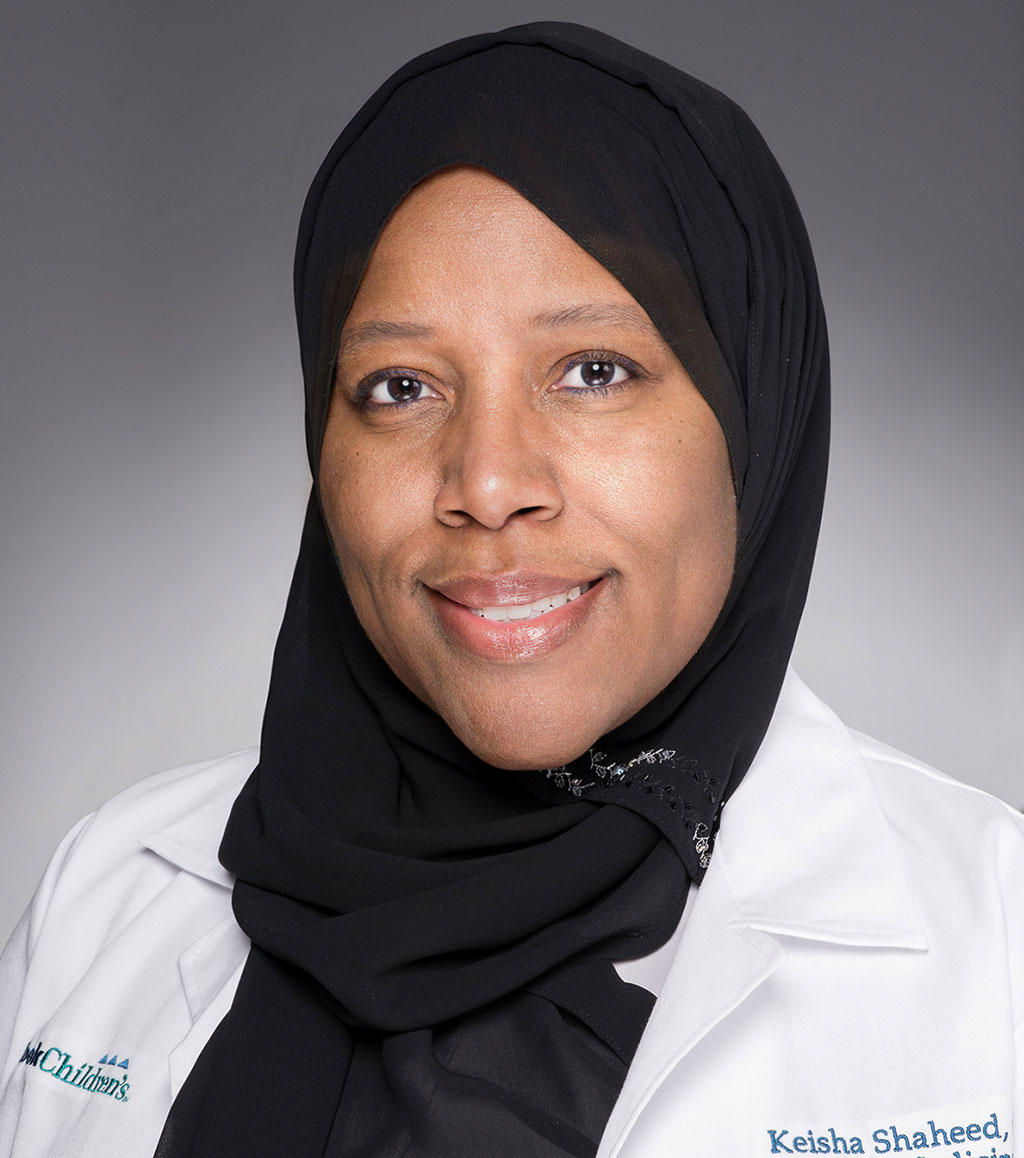 Amy Vito, RN
Nurse Coordinator

Katherine O'Bryan, MS, RD, LD
Nutrition

Ana Neblett, RD
Nutrition

Alexander Boehme
Orthotics

Minali Patel, PharmD
Pharmacist

Criselda Hinojosa, LMSW
Social Work

Brenda Sonnier
Child Life Specialist

Jackie Mato
Medical Assistant
Some of our patients additionally need care from other specialists, and referrals may be placed to these specialists as needed.
We're here to help.
If your child has been diagnosed, you probably have lots of questions. We can help. If you would like to schedule an appointment, refer a patient or speak to our staff, please call our offices at 682-885-7960.